Subscribe

to Health Keeda - Open New Fitness Chapter Top Indian Celebrities/Actors Latest Hairstyle 2020

Let's explore the latest hairstyles of Indian celebrities, who have inspired us, without fail. Vidyut Jamwal Vidyut Jamwal is a style icon and fashion inspiration to many of India's youth. [ … ]

Let's explore the latest hairstyles of Indian celebrities, who have inspired us, without fail.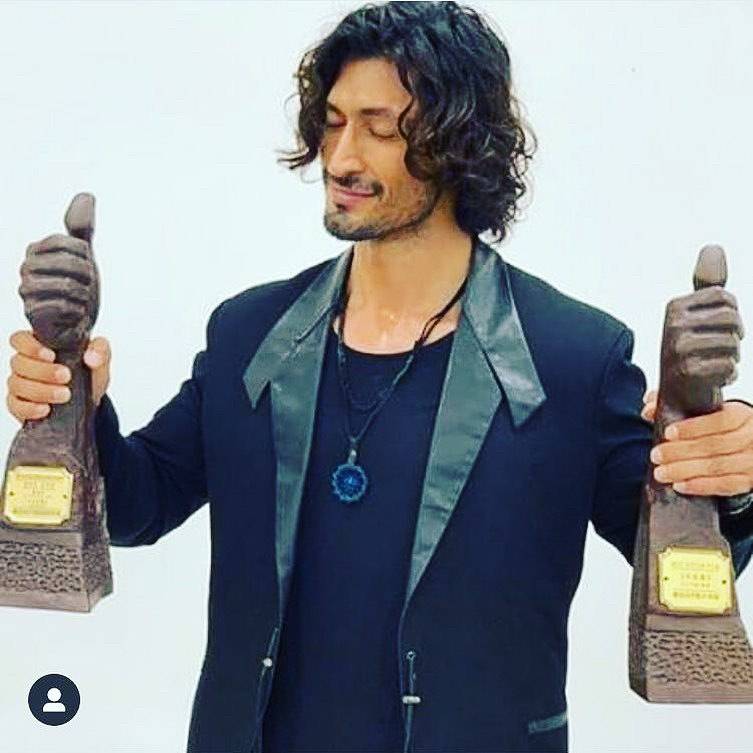 Vidyut Jamwal is a style icon and fashion inspiration to many of India's youth.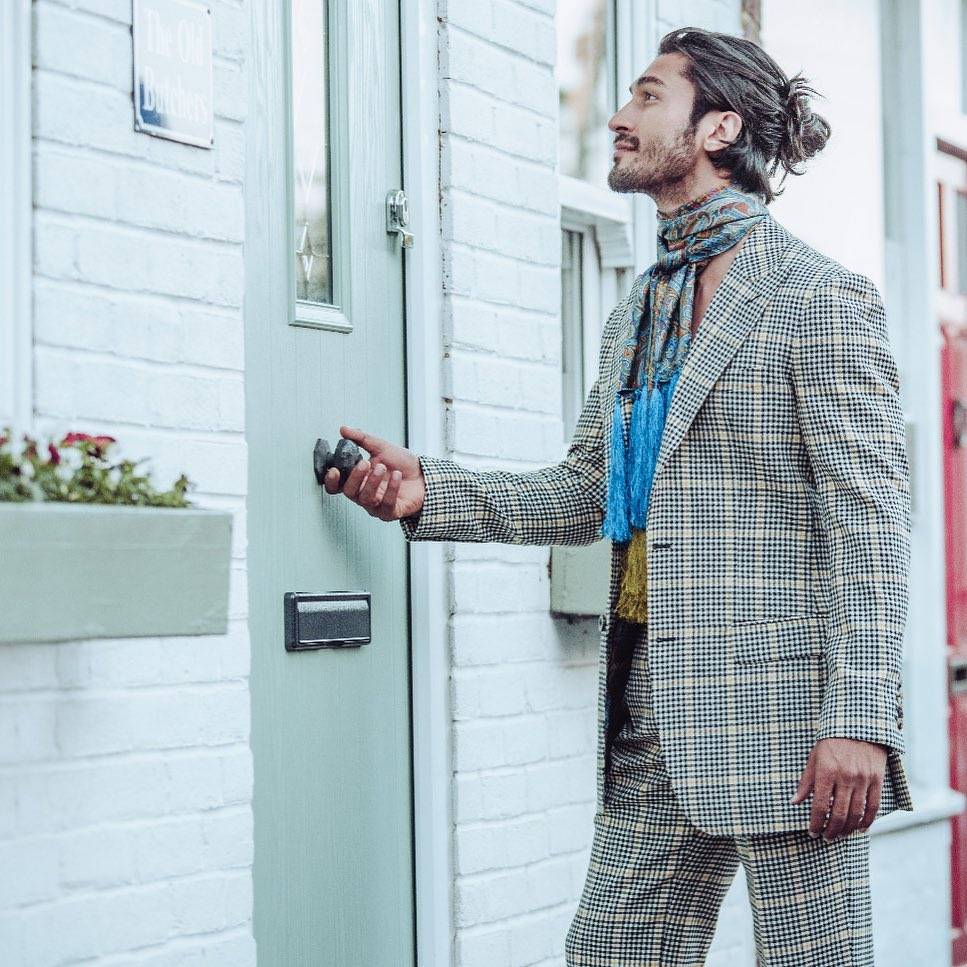 His popular hairstyle includes tying up his long and wavy hair in a stylish bun.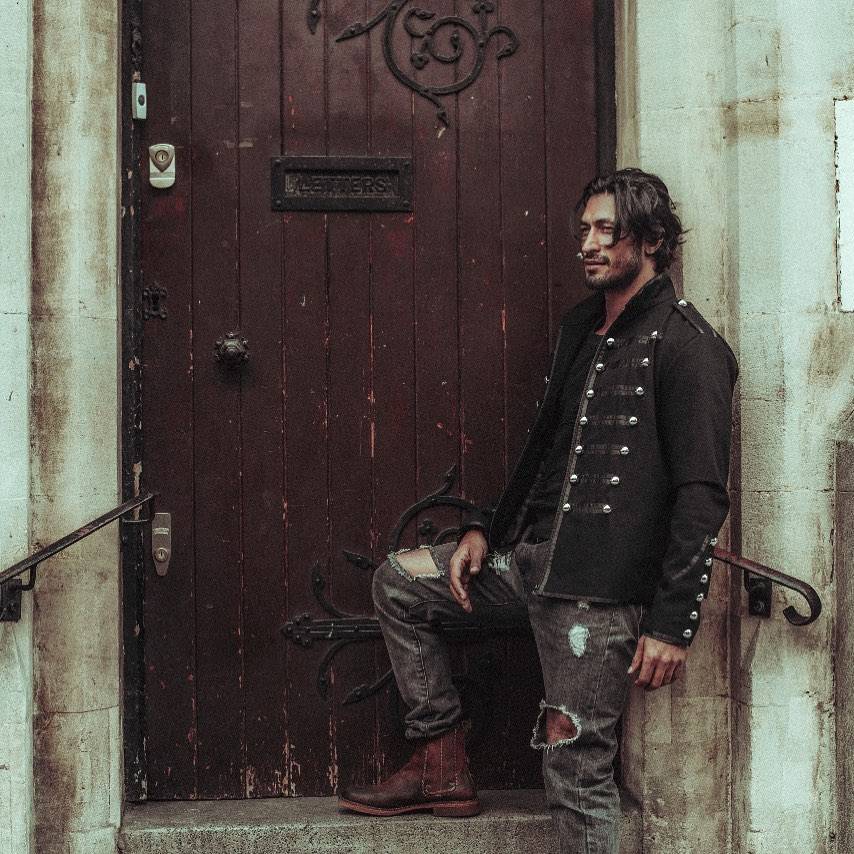 This style can be tried out by all the boys and men who like to wear their hair long.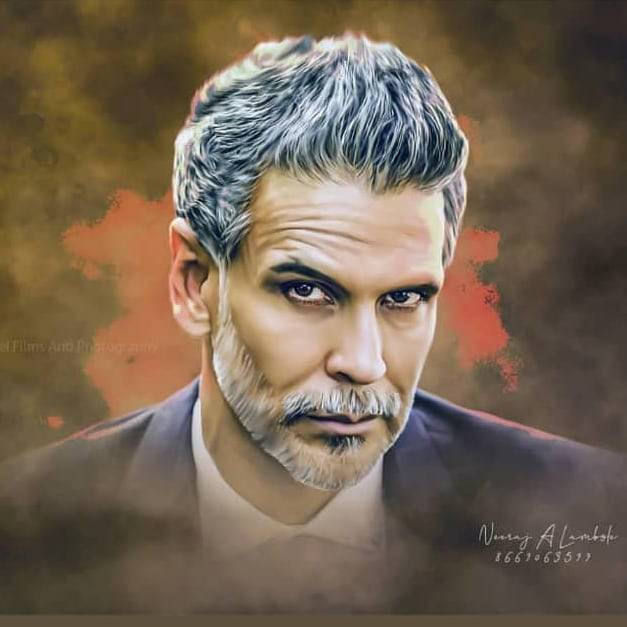 An inspiration to older male models and actors, Milind Soman, looks extremely dashing in this salt and pepper hairstyle featuring both his black as well as grey hair.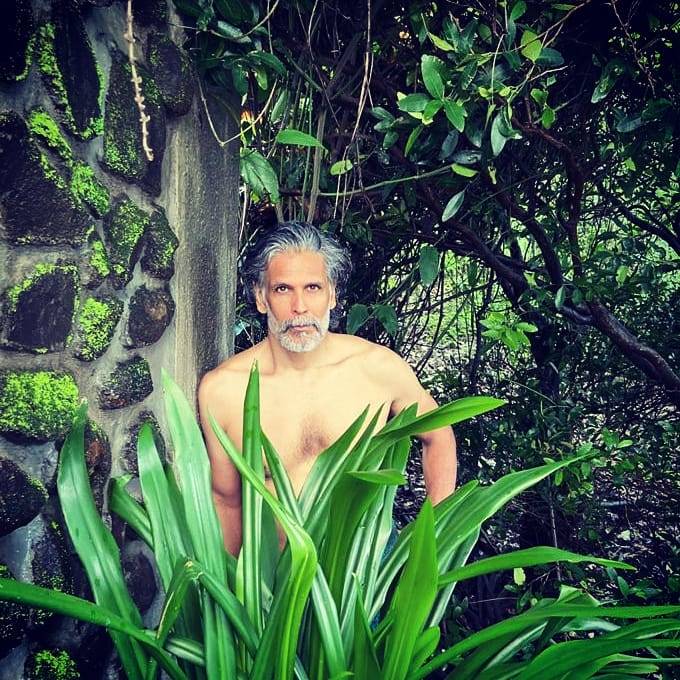 He is a fashion inspiration for younger and older actors as well.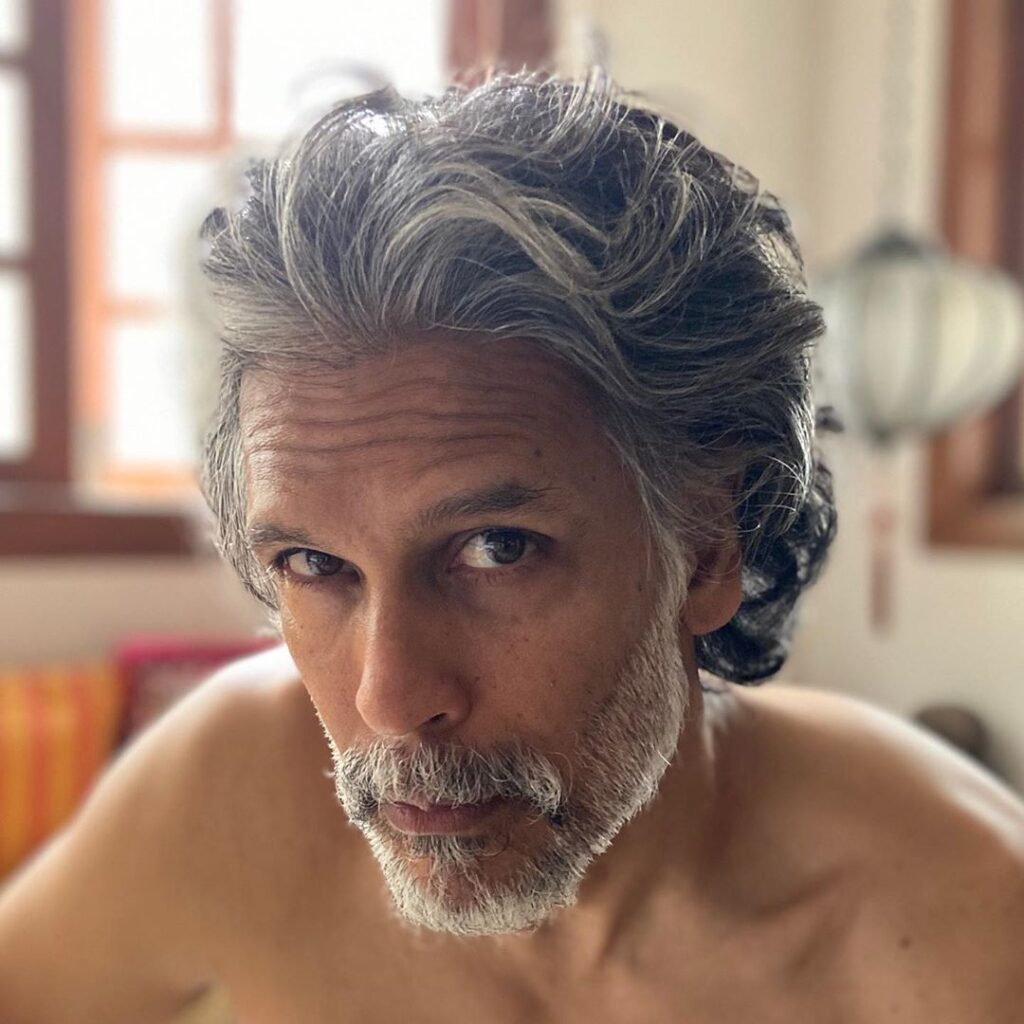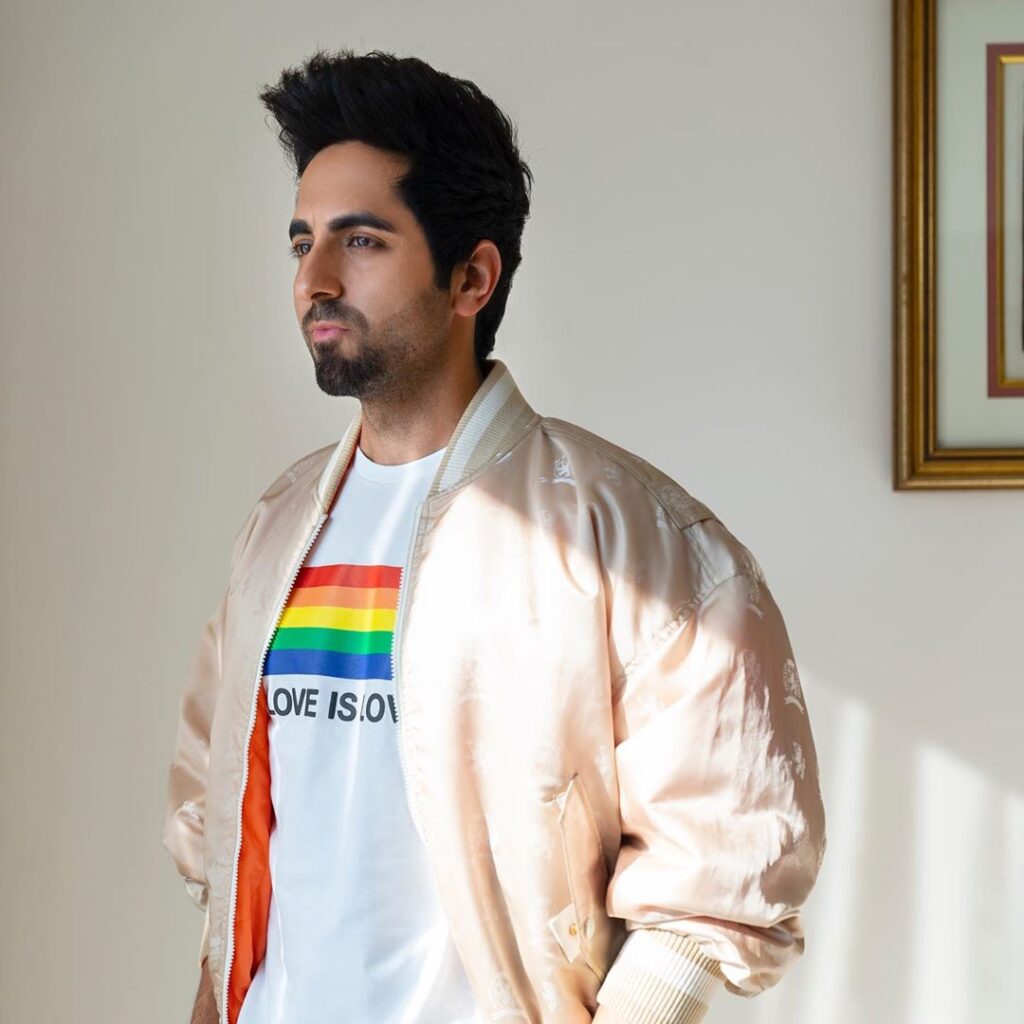 Famous for his acting skills, had boyish charm, an amazing voice, and many other things, Ayushmann Khurrana recently gave away the secret for wearing his hair in the wavy and voluminous style.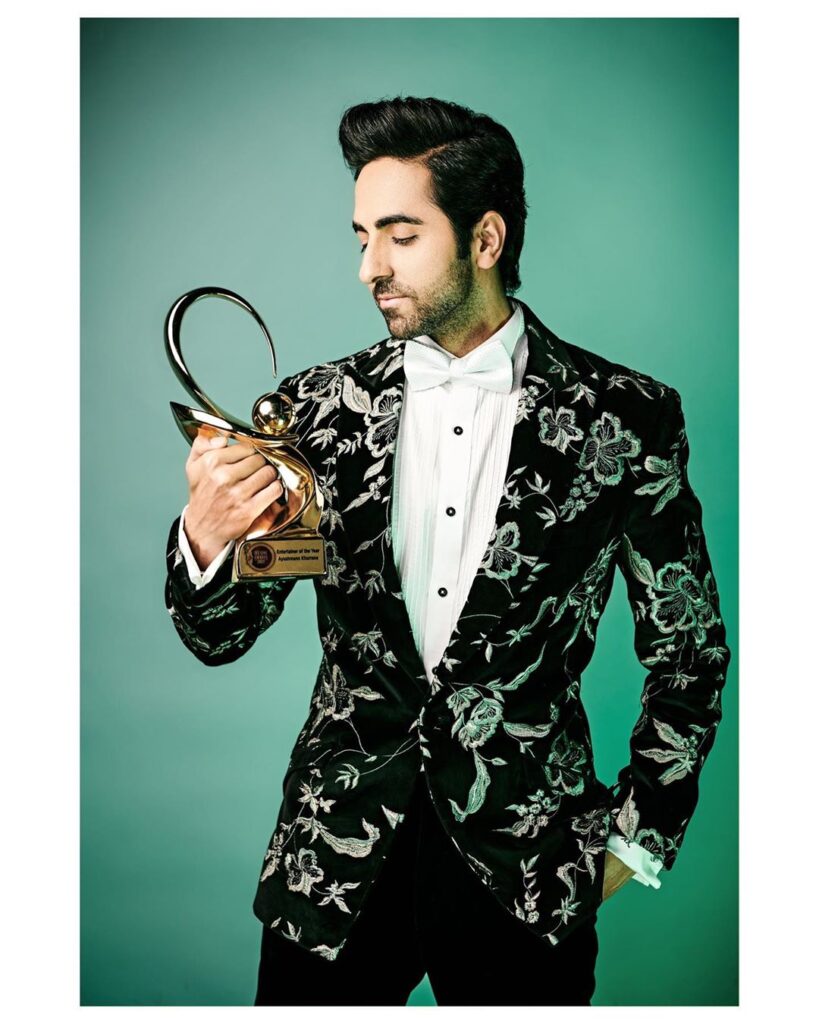 It's simple, use some mousse on wet hair and then blow-dry it. This way, you can add significant volume to your hair and make it appear stylish.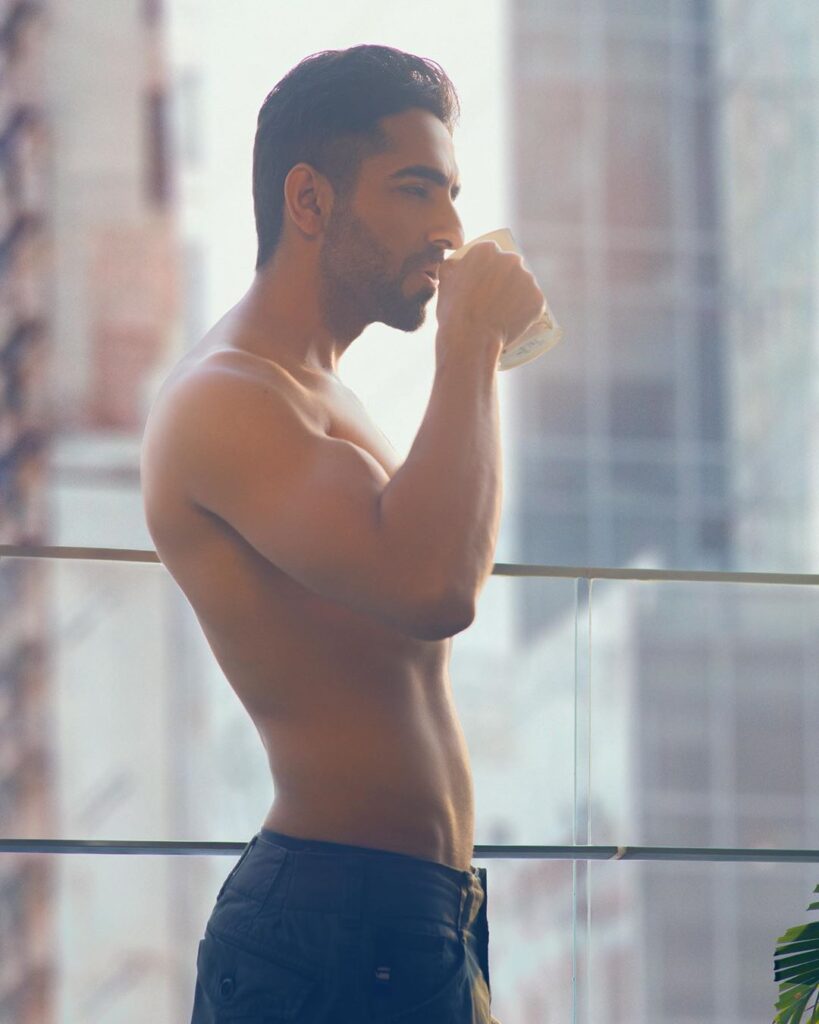 Rajkumar Rao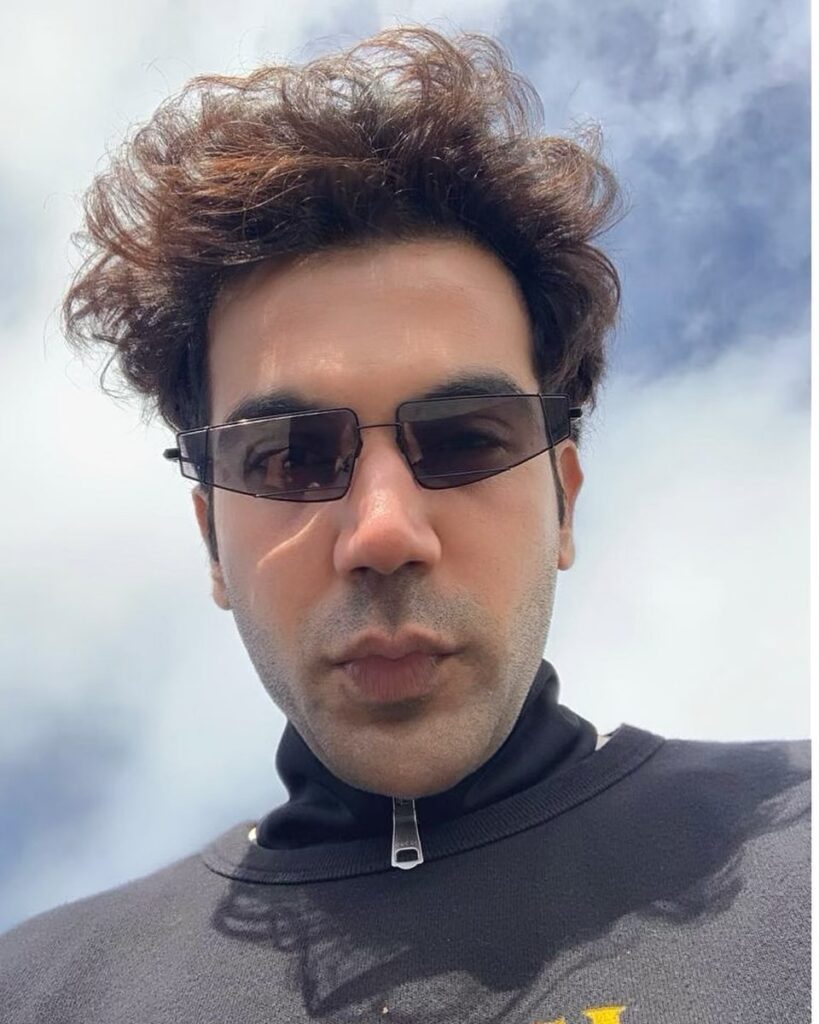 With acting skills that are far superior to others in the industry, many fans are also after the simple yet stylish hairstyle of Raj Kumar Rao.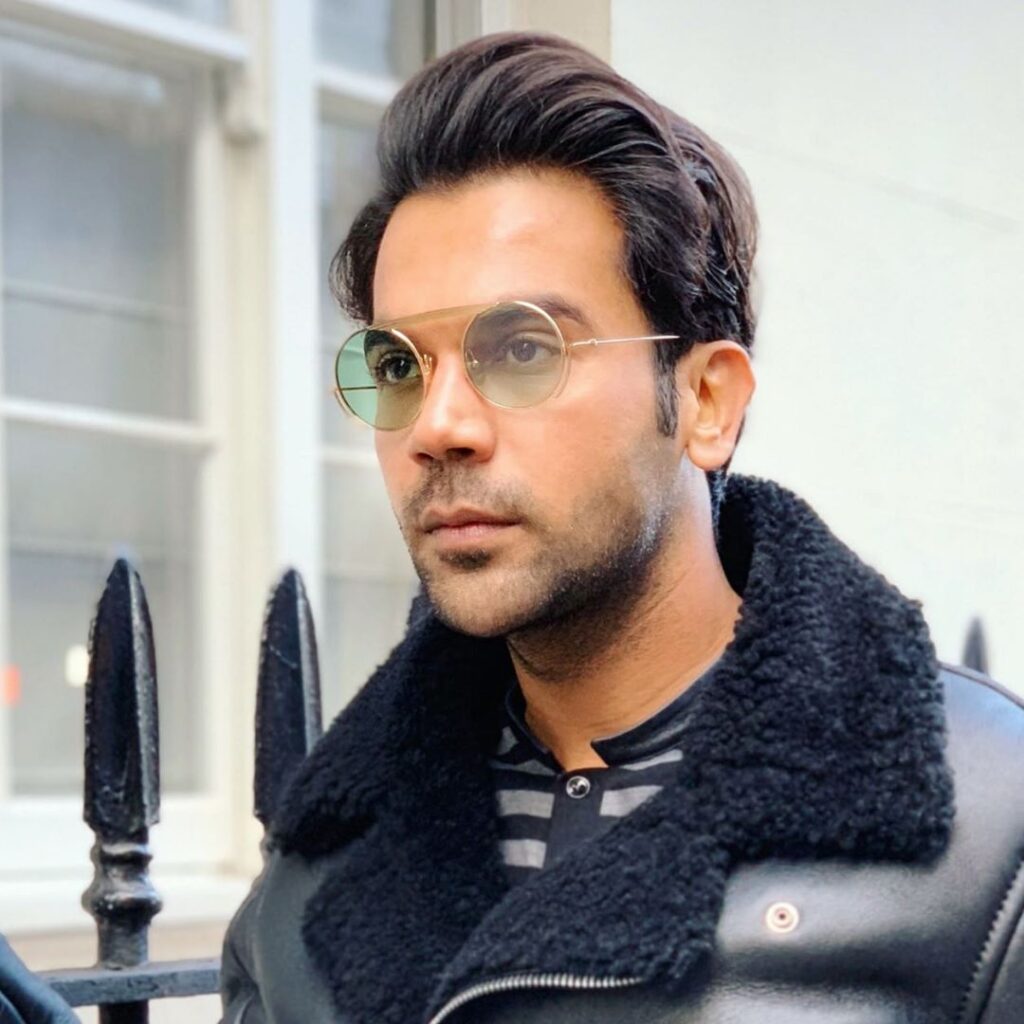 His hairstyle is best adaptable by those who have hair of medium length and thickness.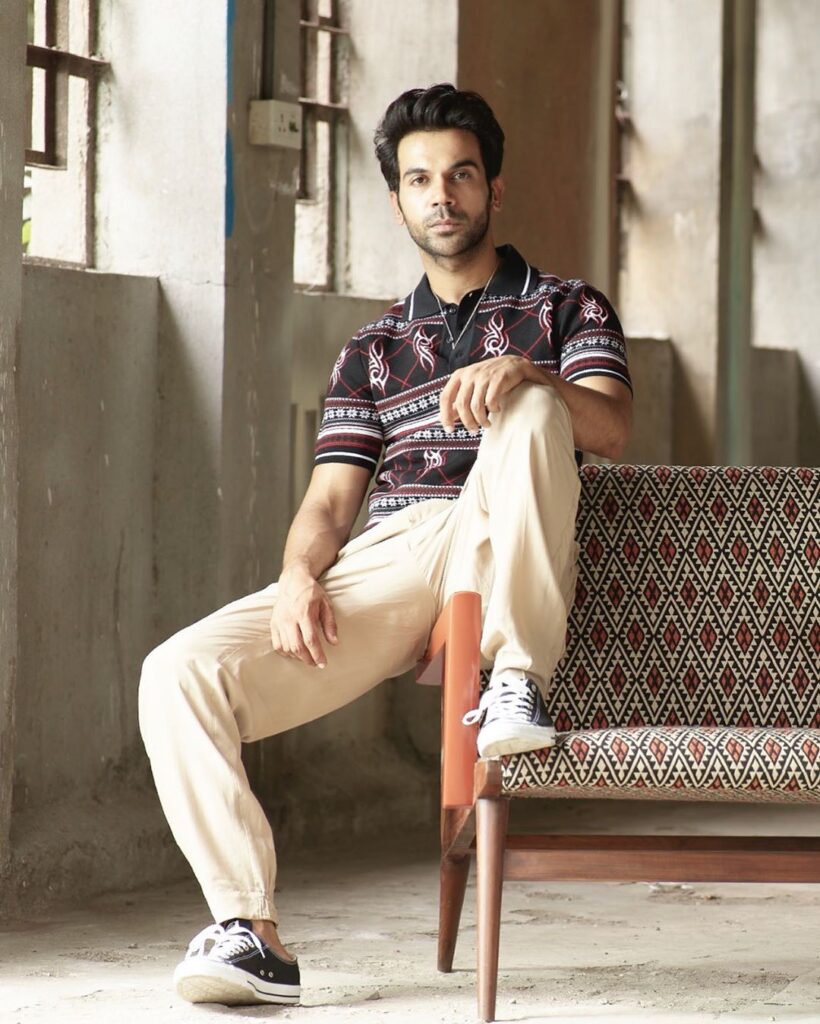 Just about everything about him is quite ordinary, be it his lifestyle, dressing or hairstyle, and this what people love the most about him.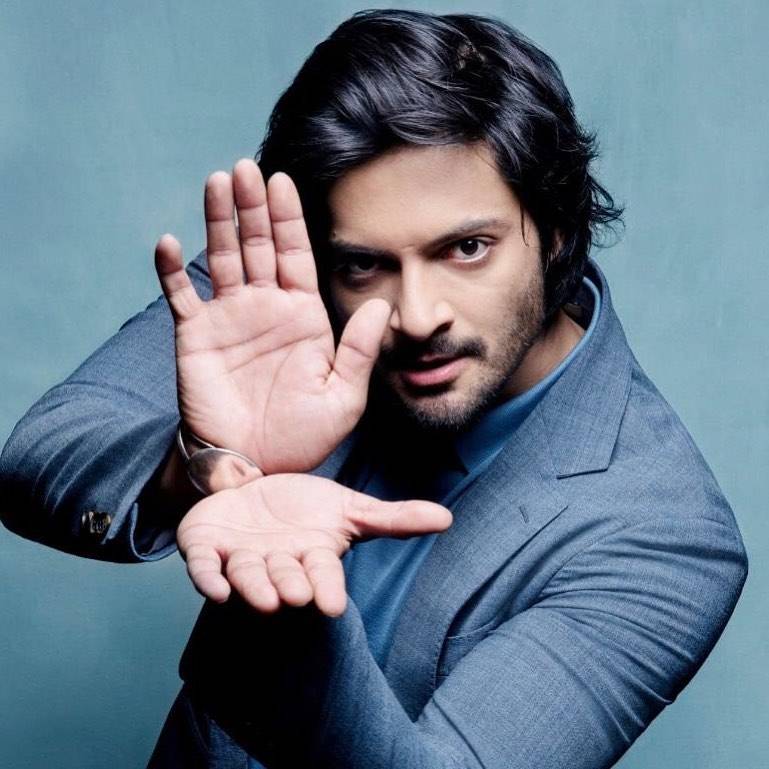 Ali Fazal is an actor and fashion model who wears his hair in a long, slicked-back style with the hair flowing loosely across the shoulders or even at a higher length.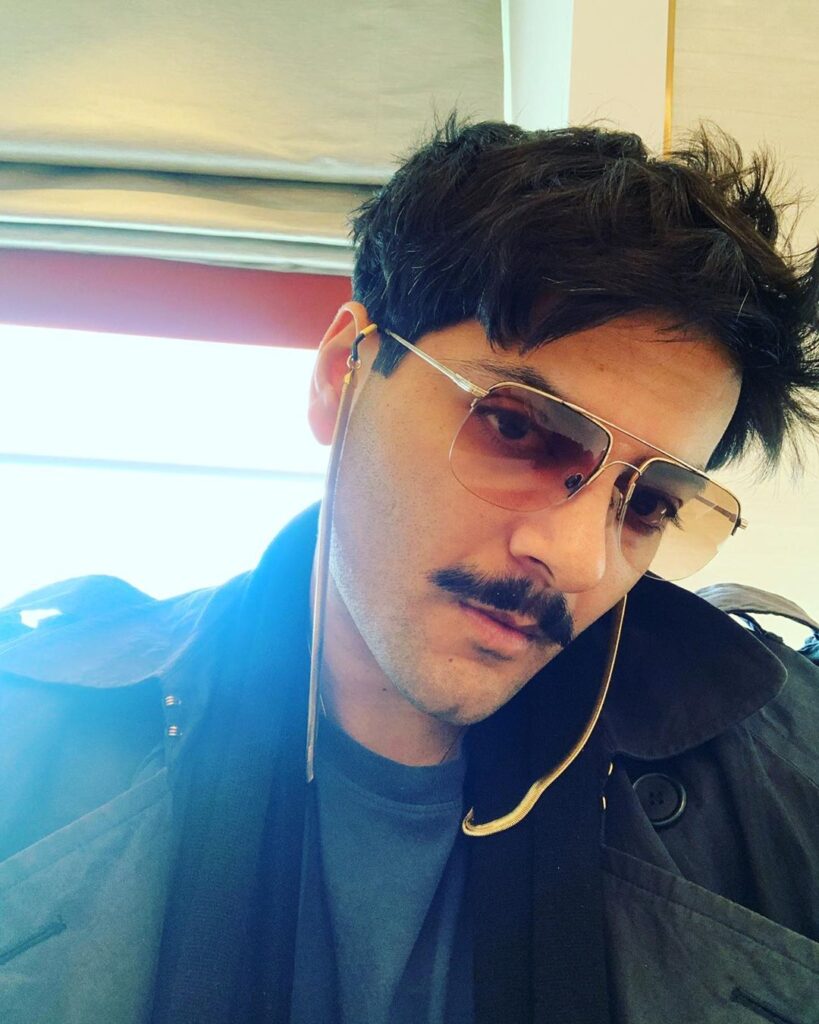 For those boys who want to try long hairstyles, you should definitely check out this guy's hairstyles.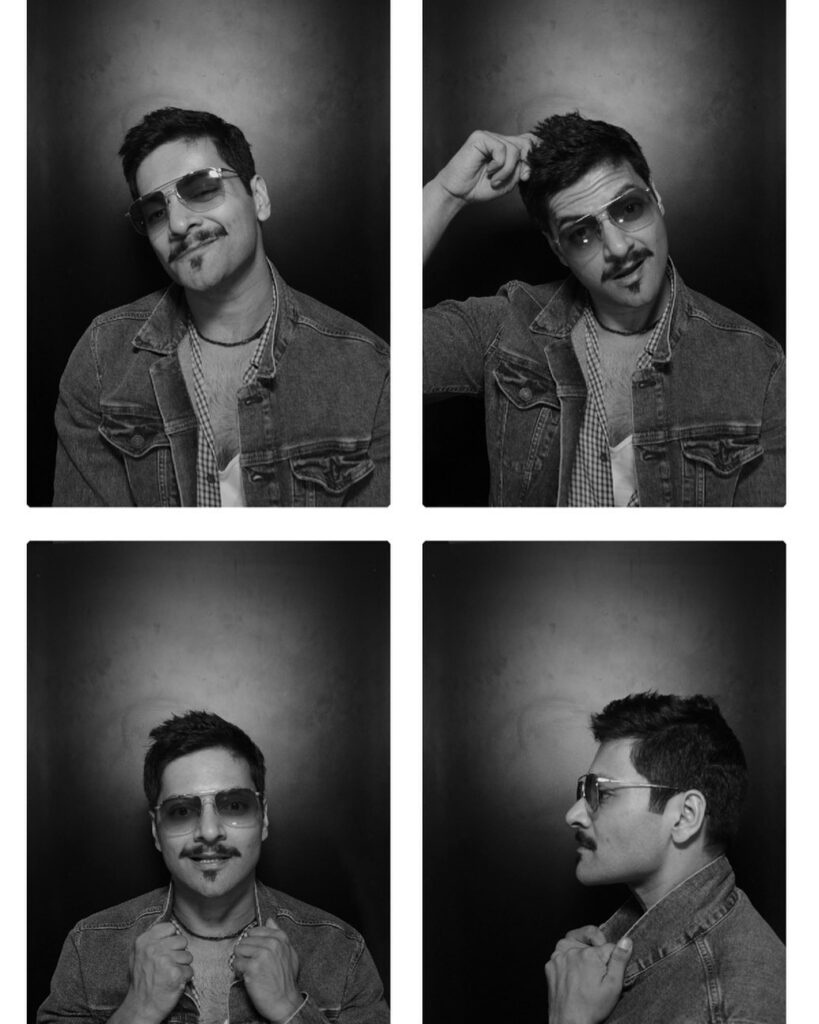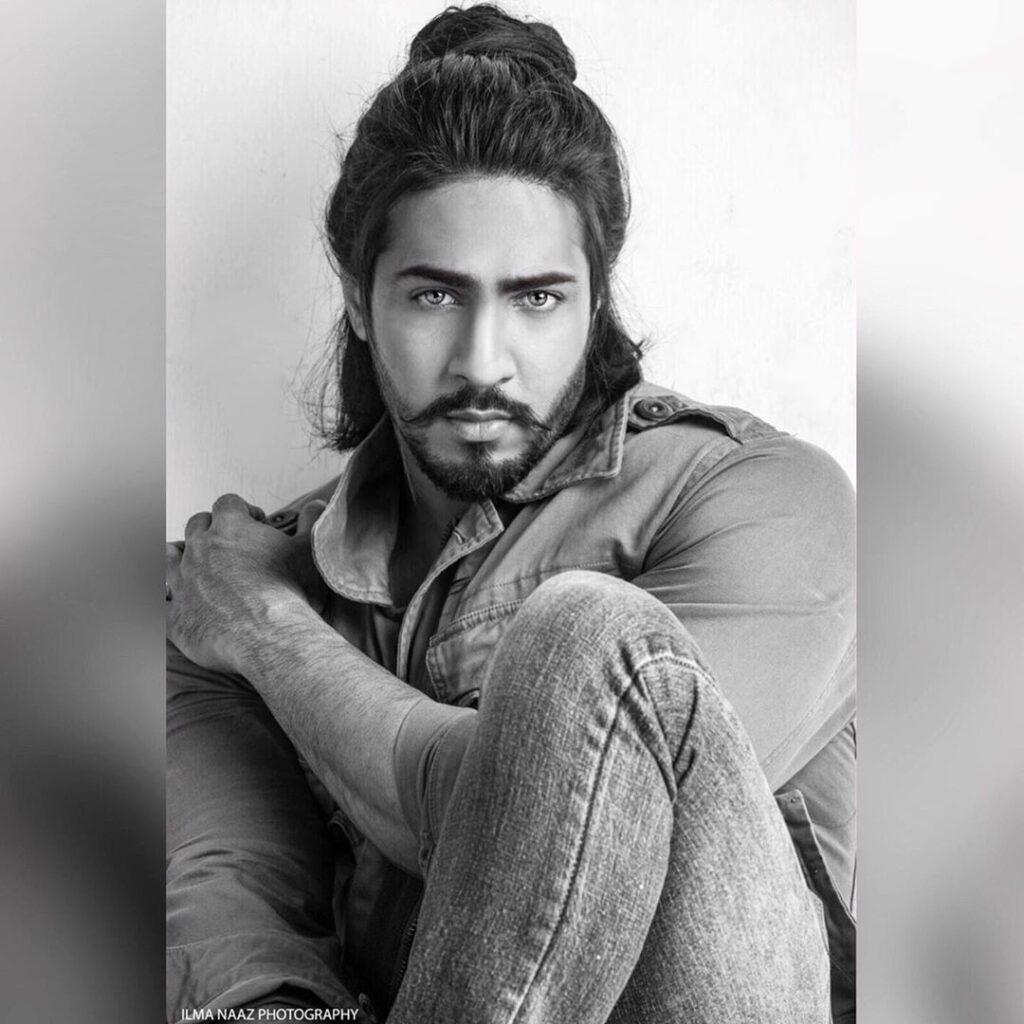 Thakur Anoop Singh is a handsome model with a hairstyle to kill for.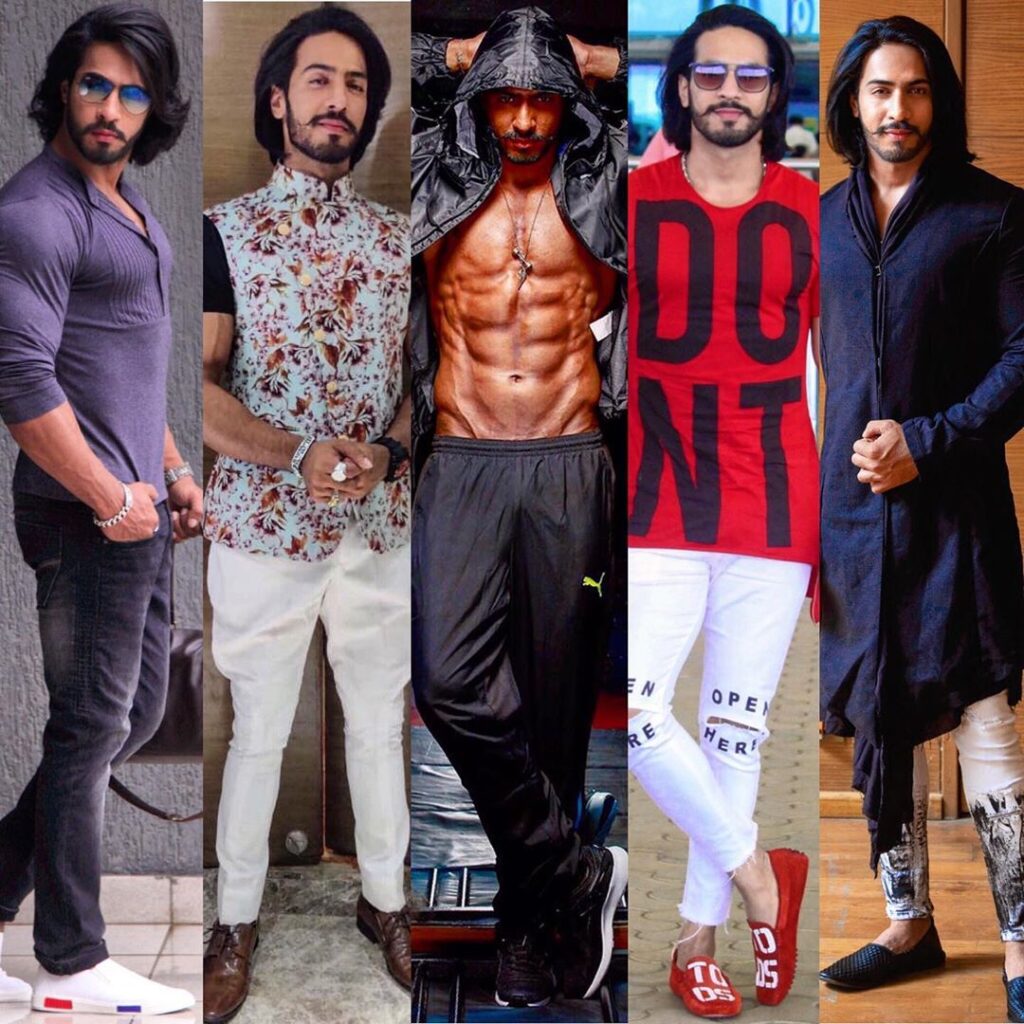 The way he wears his long hair in an effortless style makes us all drool.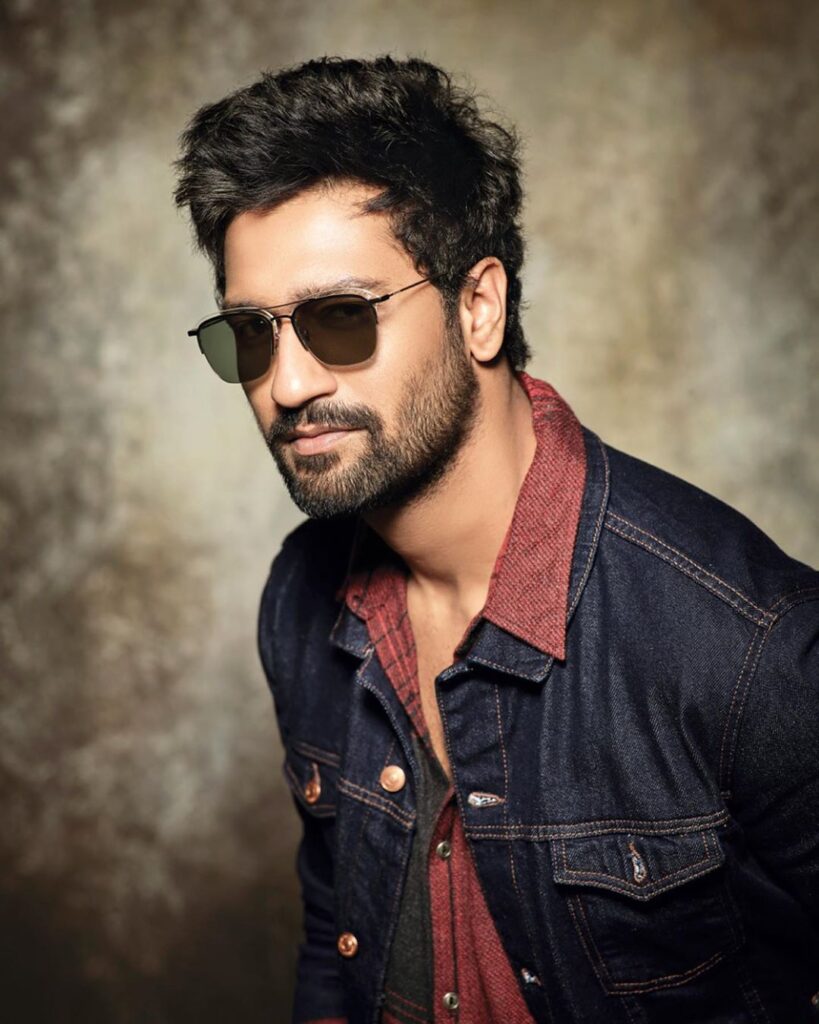 From long hair to even a super cool Mohawk hairstyle, Vicky Kaushal has proved it a number of times that he can look gorgeous in any hairstyle.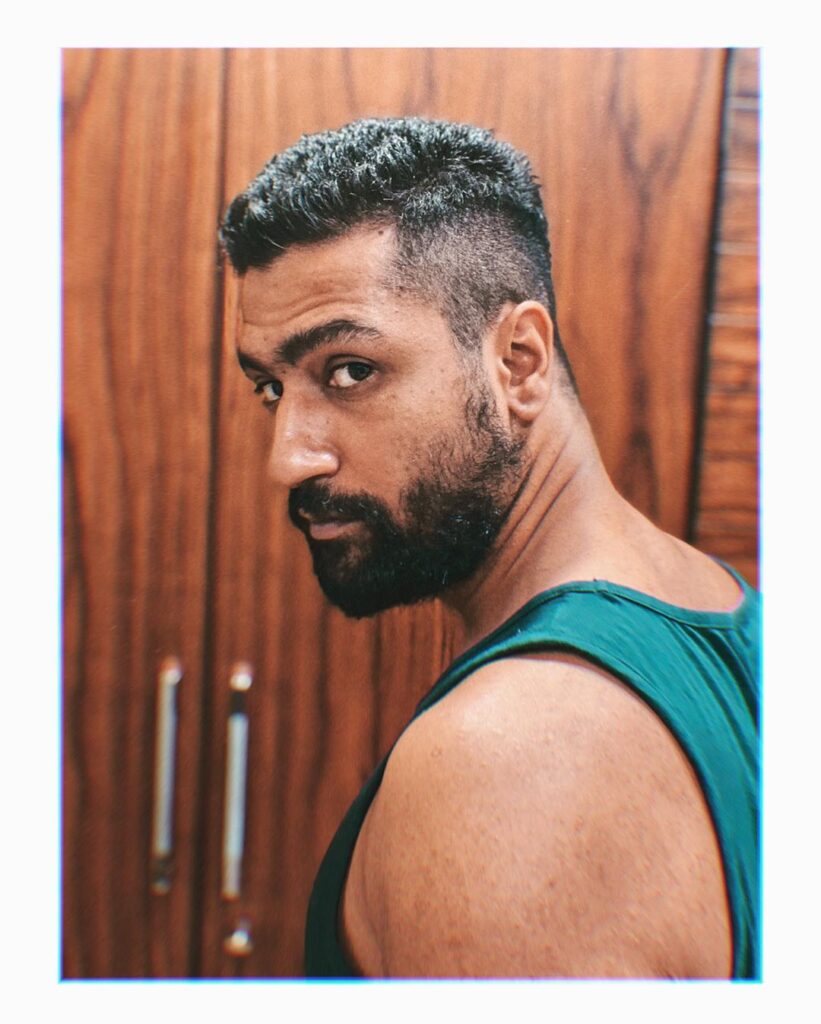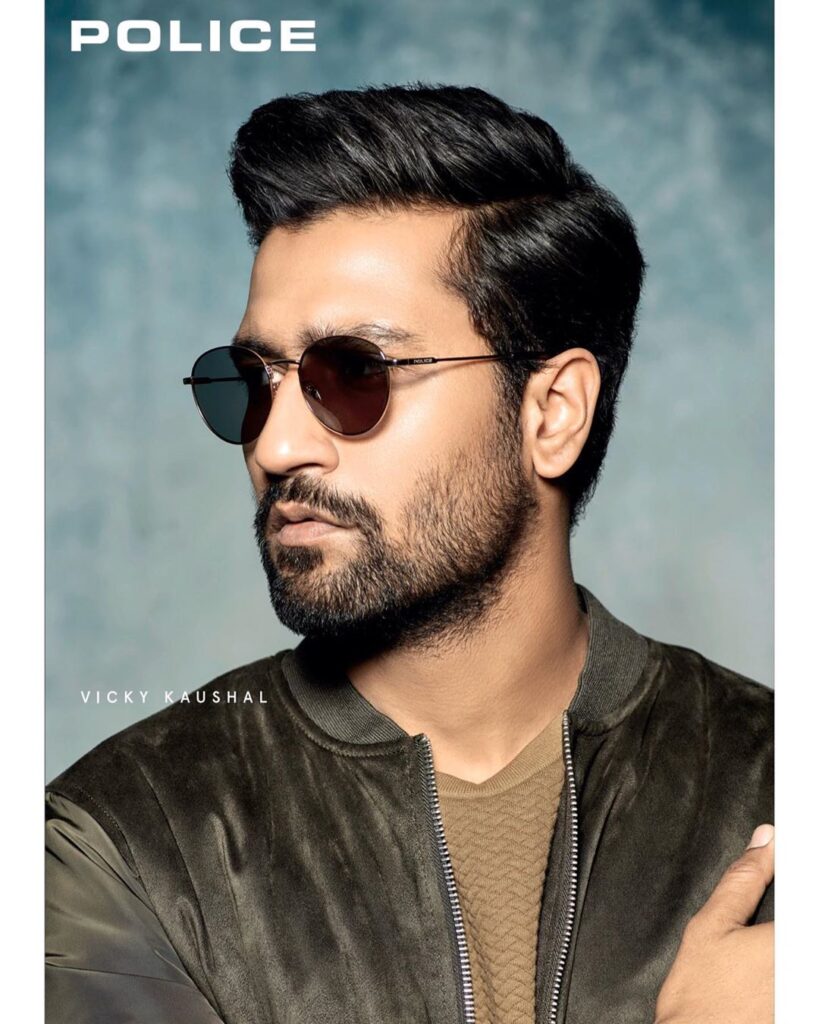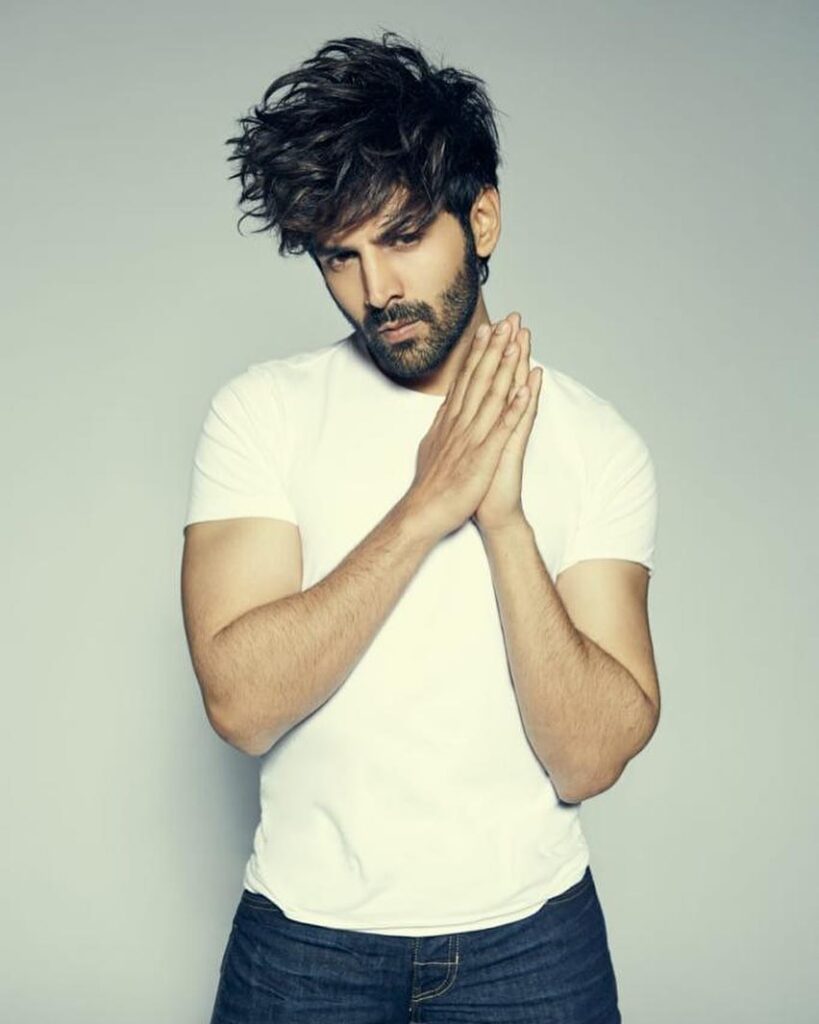 Kartik Aryan has won the hearts of both ladies as well as men with his acting skills and stylish looks.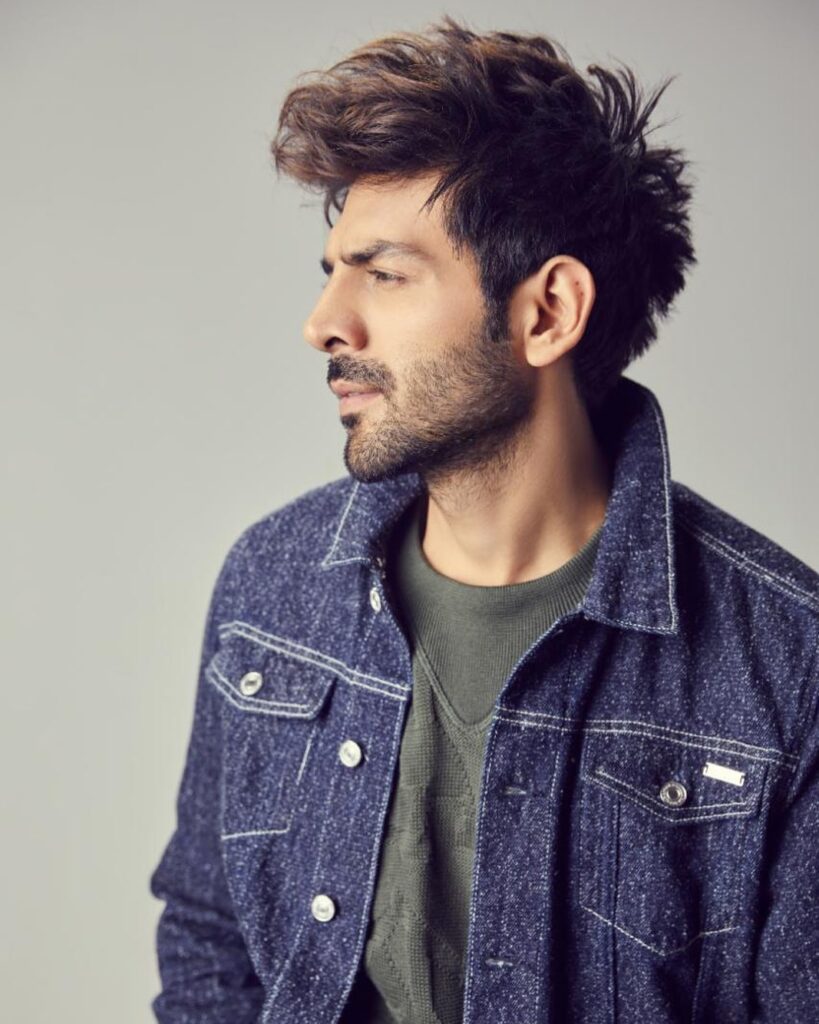 His hairstyles are always trendsetters that are adopted by many youths.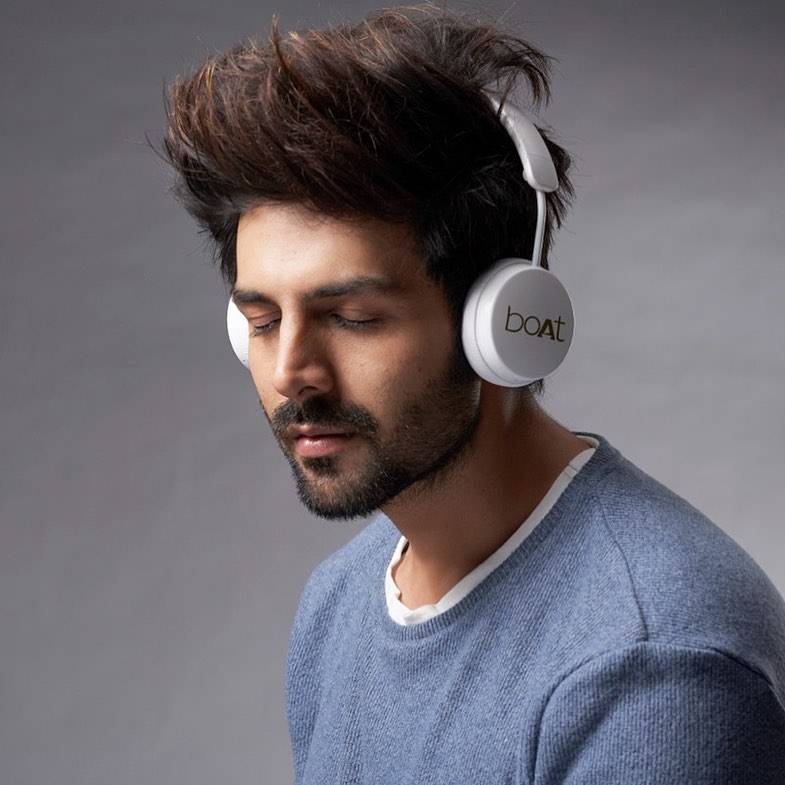 He has voluminous, thick hair that he grows out a little and wear it to the front on his forehead.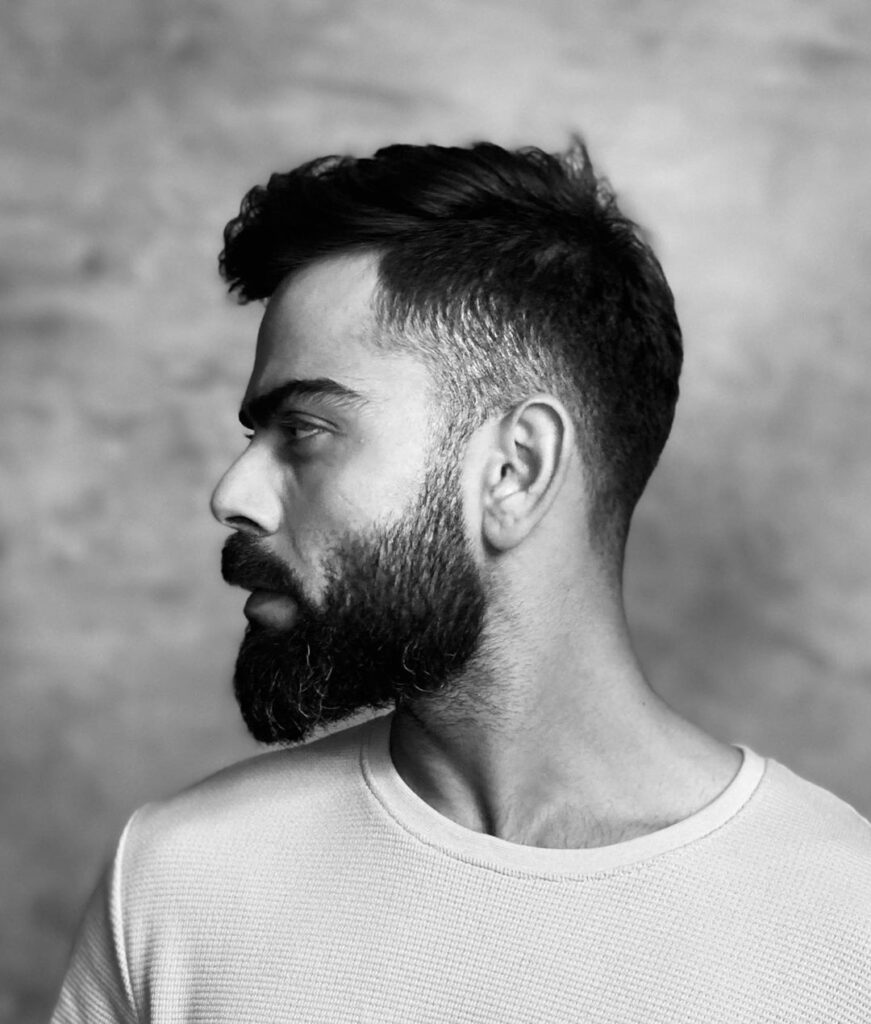 The Indian cricket team's captain, Virat Kohli is not just a style icon.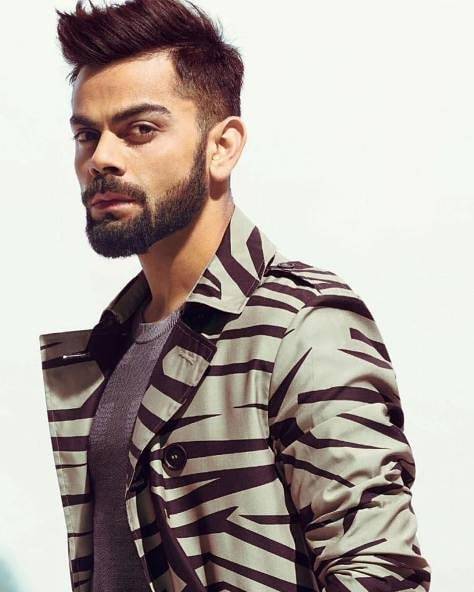 His success story with sheer hard work is an inspiration to millions.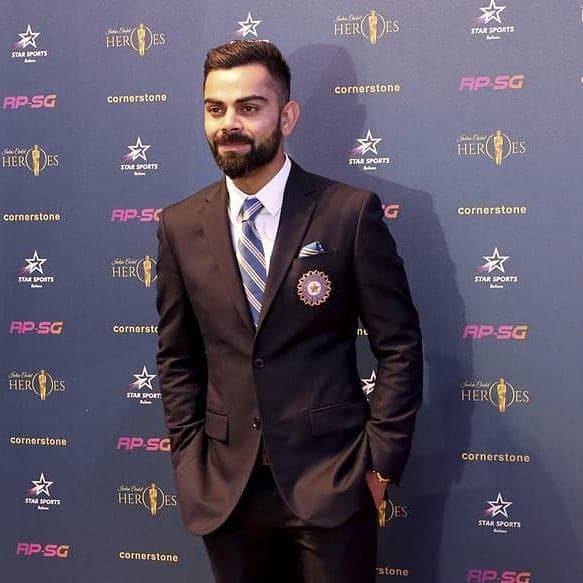 He is also known for his iconic Quaff hairstyle, which he wears with thick and medium sides.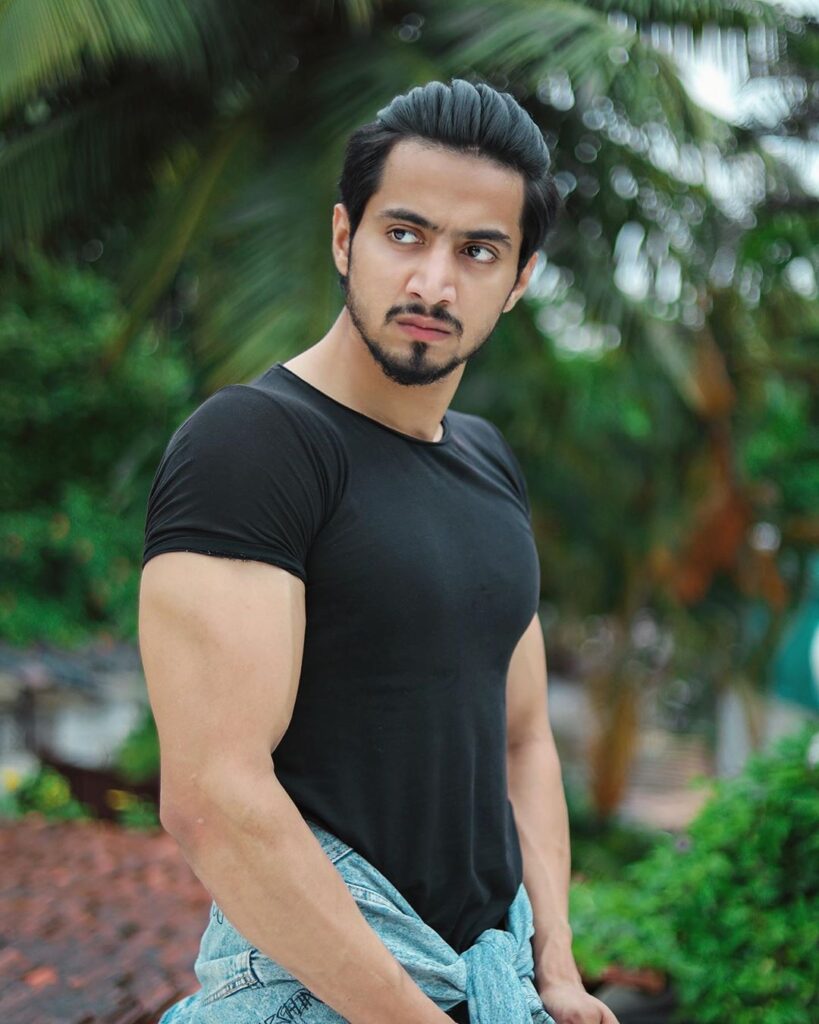 Many young Indian men have adopted the thick and long hair locks of Faisal Shaikh, making it a trending hairstyle.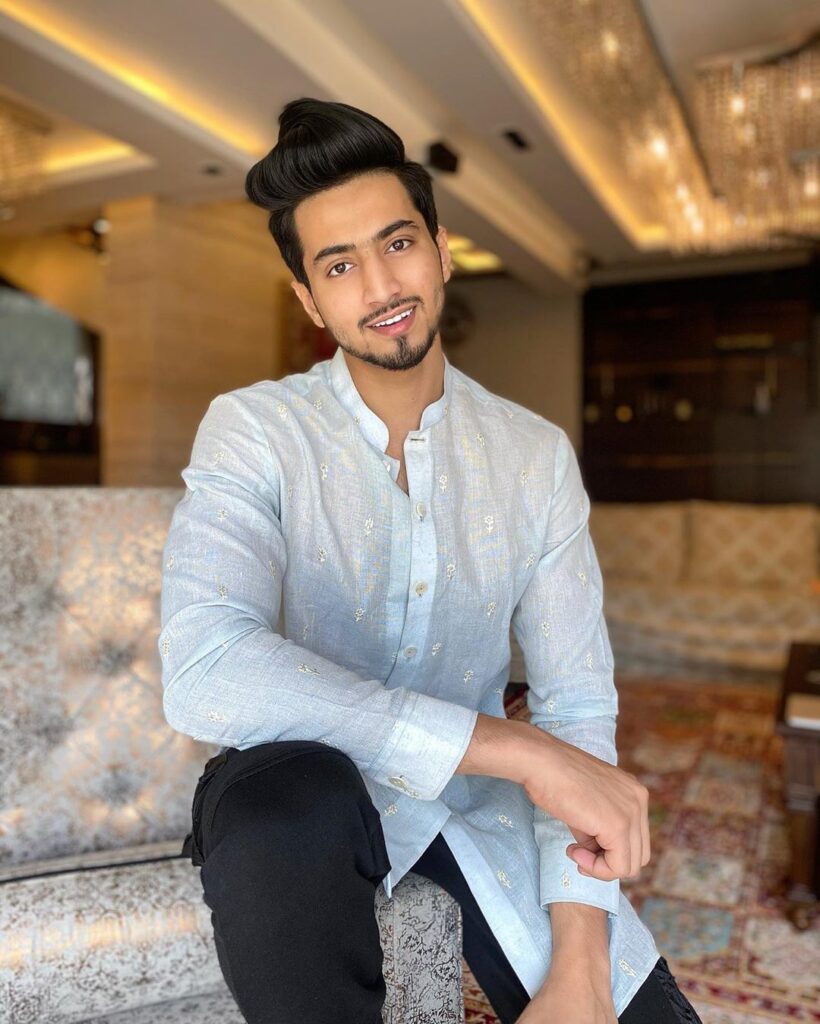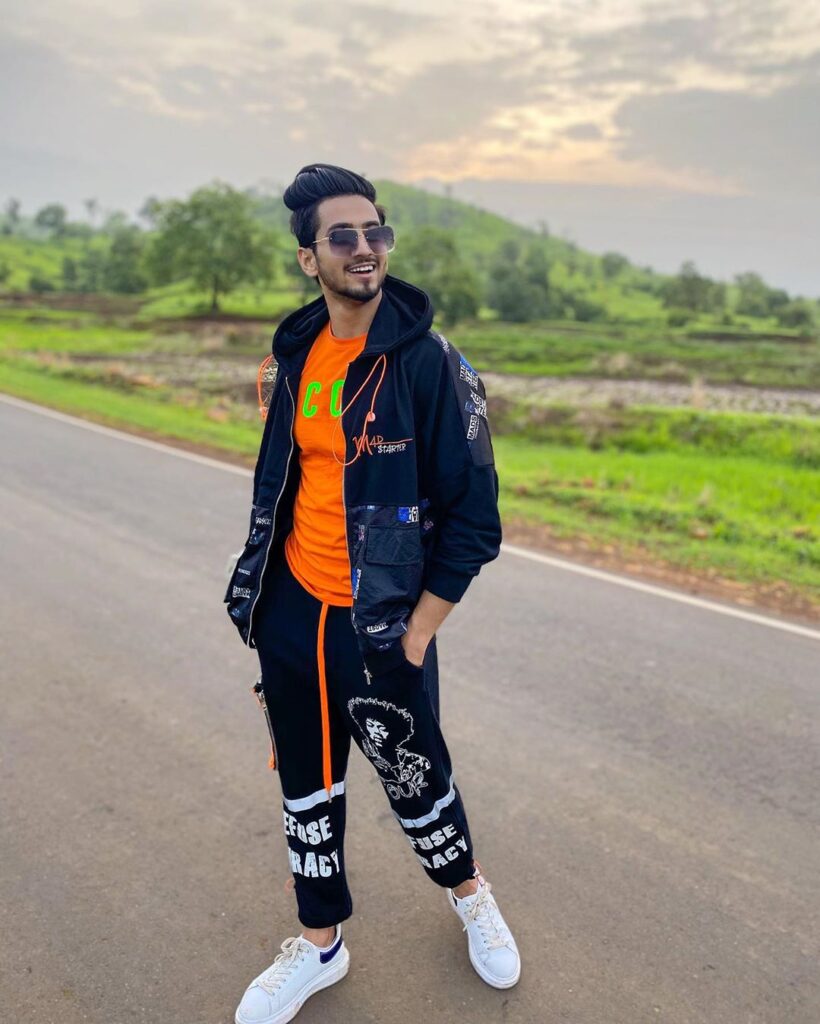 With long hair that flows effortlessly and is parted to both sides, Bhuvan Bam's long hairstyle is a fashion and trend inspiration in every sense of the word.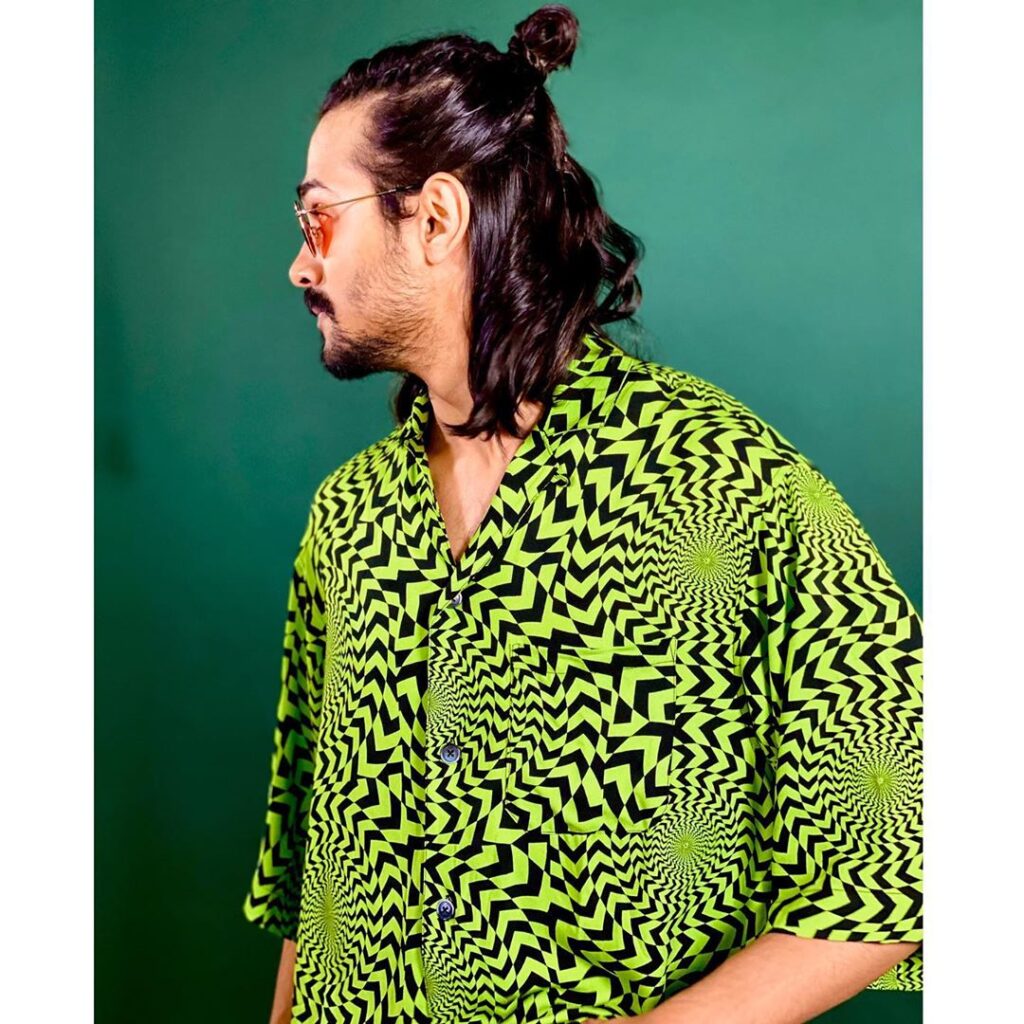 It is super stylish, easy to maintain, and can be done by anyone who has long hair.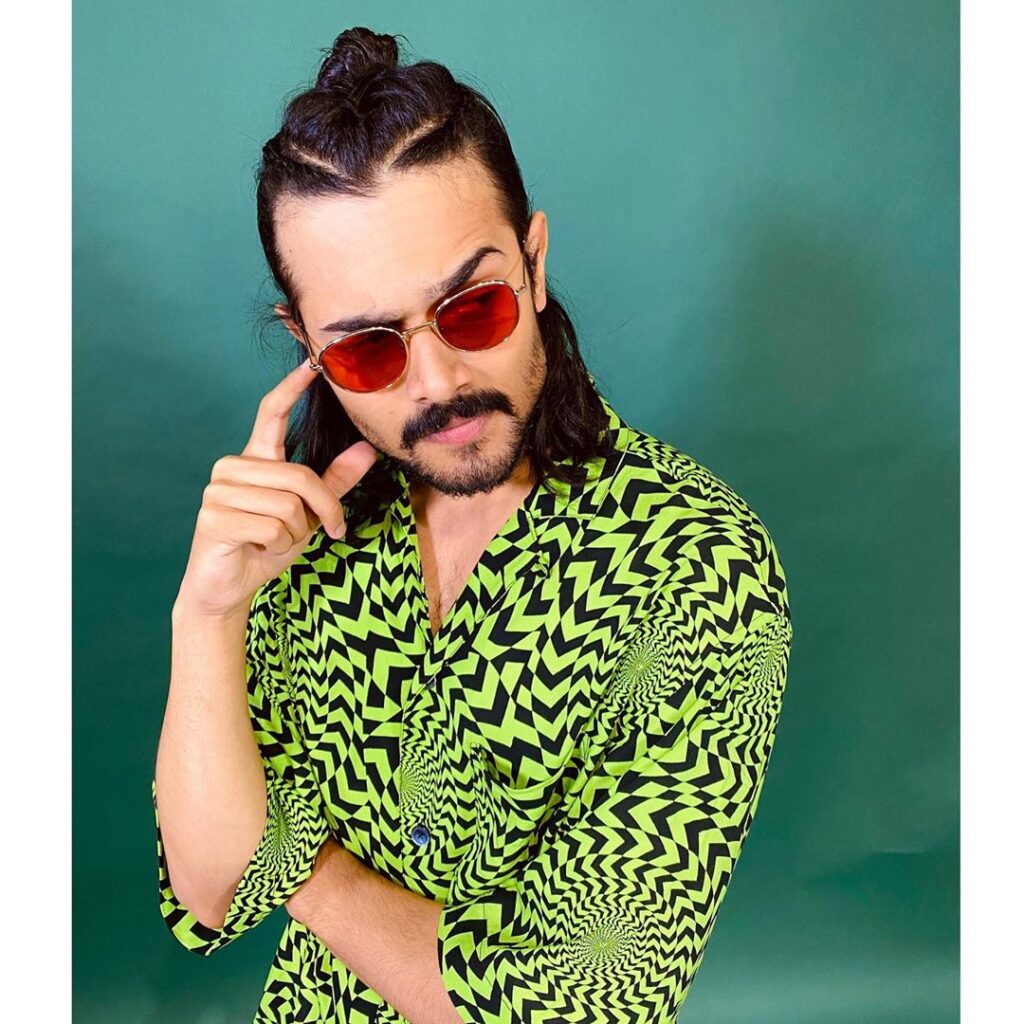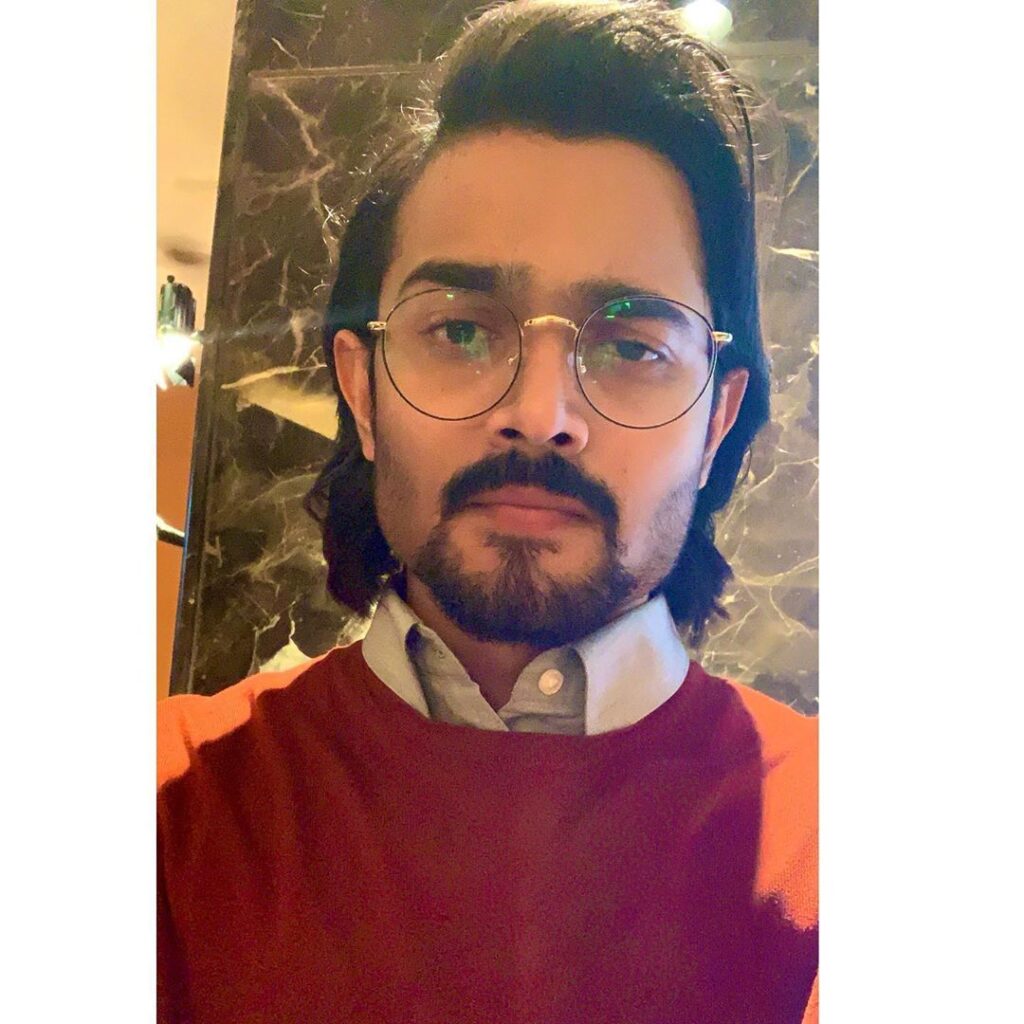 Steps and Benefits to Perform Ardha Matsyendrasana (Half Lord of the Fishes Pose)
Ardha Matsyendrasana - Fish Pose Asana has many benefits especially if you are looking for weight loss pose or flexible spine, relief from back pain and many m ore..
Ardha Matsyendrasana is a Sanskrit word meaning Ardha- Half, Matsyendra- King of fishes.
This post is a part of weight loss yoga poses list suggested by Baba Ramdev.
Steps to perform Ardha Matsyendrasana (Fish Pose):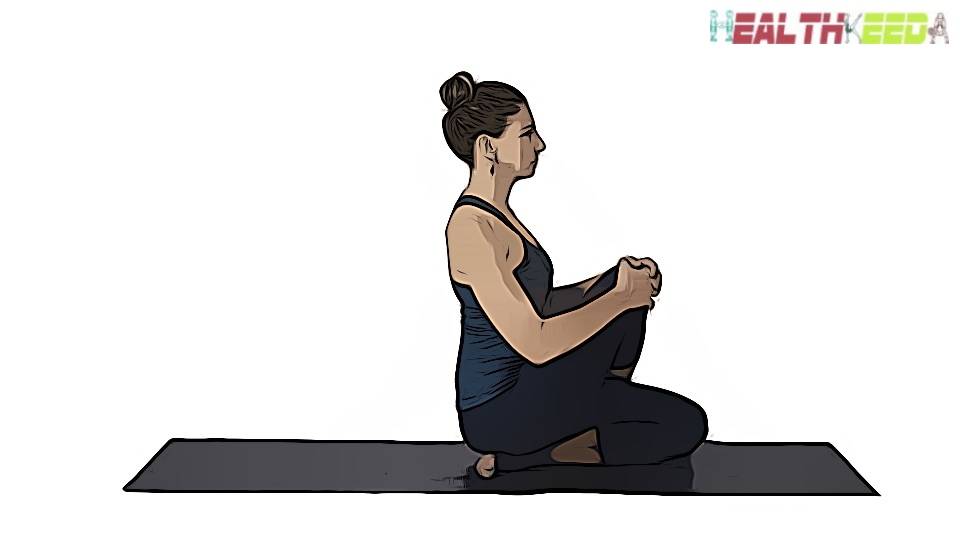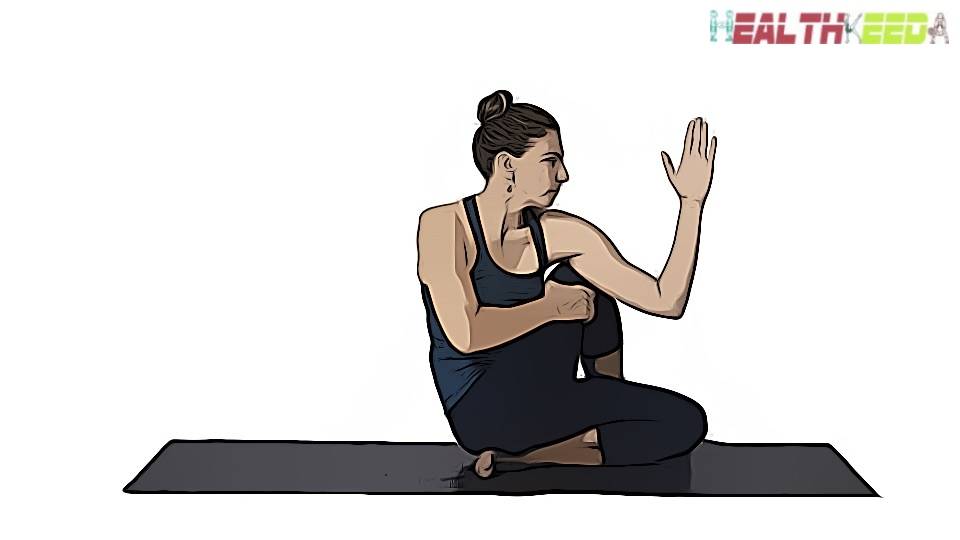 Step – 2

: Bend your left leg. Place your left heel beside the right hip.

Step -3 : Now try placing your right leg over the left leg. And place the right foot near your left knee.

Place your left hand on your right knee. Now place your right hand behind your back.

Step – 4

: Look over your right shoulder by twisting your waist, shoulder, and chest sequentially.

Step-5 : Keep your back erect.

Breathe in and out, holding this pose.

Then release your hands gently. Come back to the rest position slowly.

Repeat the same for the right leg.

Relax.
Benefits of Ardha Matsyendrasana:
Good for a flexible spine.

Increases oxygen supply in the lungs.

Relief in back pain is observed.
Steps and Benefits to Perform Navasana (Boat Pose)
Are you planning for weight loss? Looking for effective yoga pose? Naukasana Boat Pose provides step by step instructions.
Navasana means Boat pose. This posture is proved a good workout for your legs and stomach. In Navasana, the upper and the lower body are balanced on the hips. This enhances the strength of the legs and stomach.
This is one of the poses from the Baba Ramdev's Weight Loss Yoga
Steps to perform Navasana:

Step – 1: Navasana starts with Shavasana. Shavasana is nothing but resting the body completely on the floor or the mat.

Bring your legs together and relax.

Step – 2: Raise your upper body on the floor. Then bring up your legs along with the thighs.

Step – 3: Elevate the spine and the things at the same angle.

Make sure your legs are not bending throughout the Asana. Also, keep your spine elongated.

Now, extend your arms and hold them parallel to the floor and in line with your knees.

Keep your chest open. You can ask for help if you are unable to balance the two halves on your sitting bones.

Balance this posture for 1-2 minutes. Extend the hold after few weeks.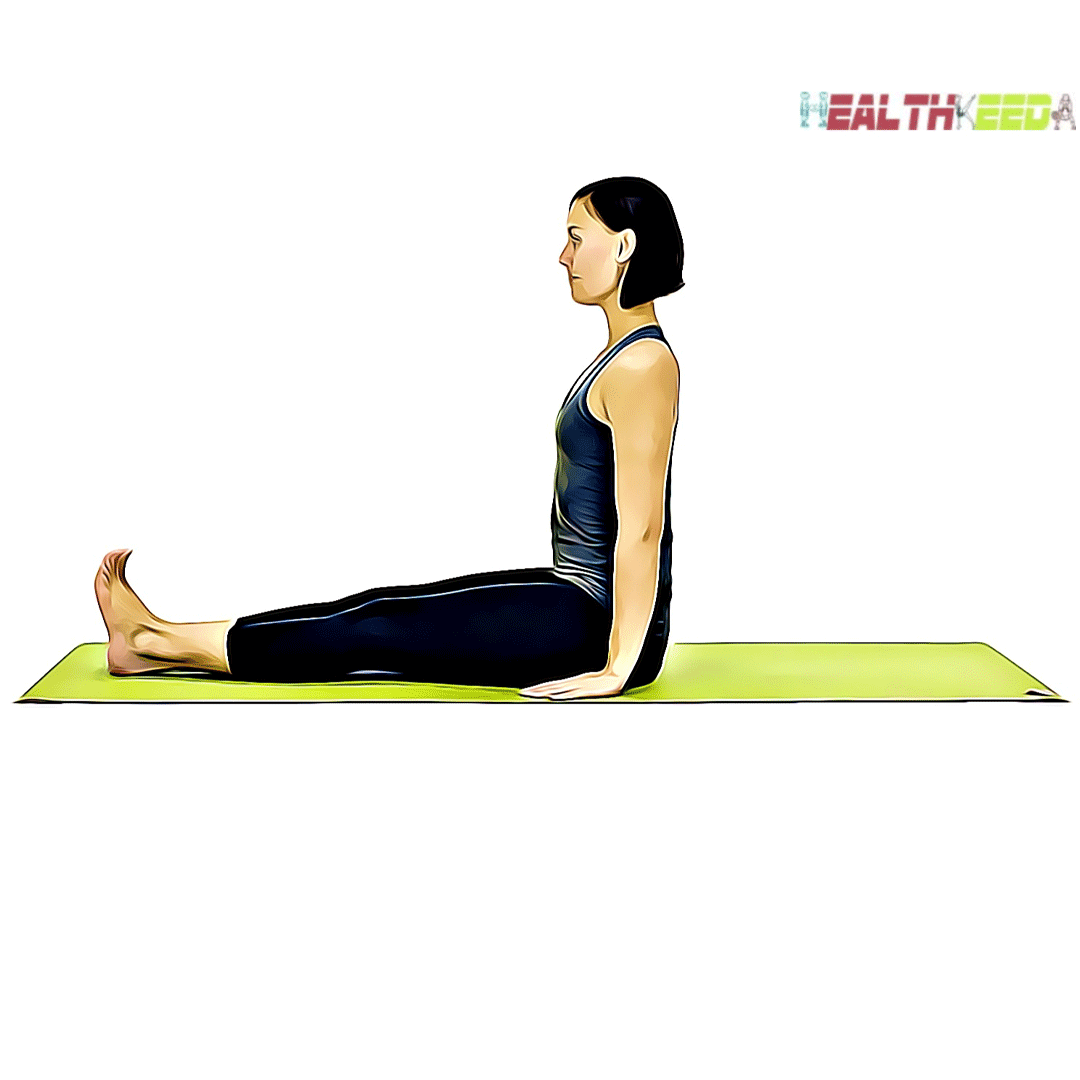 Benefits to Perform Navasana- Boat Pose:
Improves posture.

Strengthens the back and legs.

Tones the legs and arms muscles.

Effective for Hernia affected people.
October Born Partner – What Happens if You Fall in Love with October Born?
Are you in the relationship with October born partner? This article gives you trait of October born people. Perhaps may add better value in your relationship.
We know you always want to have a better relationship with your October born partner or born in any month. There are many traits that influence the kind of relationship which exists between couples. It is leading to people matching their traits with their partner to have a better, optimistic partner.
One might find it difficult to know about the traits of a particular individual just by talking to them. So, based on several studies, traits are assigned to the people who are born in a specific month. This will prove to help find the best couple born in which month – December, November or October?
What is possible, Zodiac of October Born?
People who are born in October are mostly having Libra or Scorpio Zodiac sign. If you are born from 1st October to 22nd October, then you are the members of Libra sign. Most people who are associated with libra would be desiring security and harmony.
Best matches for Libra and Scorpio are as follows: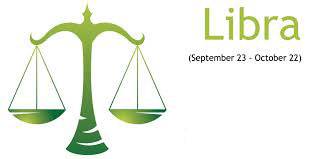 These are the following most compatible signs with Libra (September 23 -October 22) such as Gemini, Leo, Sagittarius, and Aquarius. The least compatible signs with Libra are generally considered to be Cancer and Capricorn.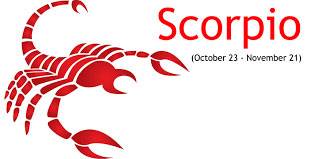 On the other hand, the best compatible signs with Scorpio (October 23 – November 21) are Taurus, Cancer, Capricorn, Pisces, and Virgo. The least compatible signs with Scorpion are Leo and Aquarius.
Common Traits of October Born
It is believed that October born people possess the ability of charisma. As a result, they can easily win over the heart of the people they meet. It is also likely possible that many people might envy the personality and confidence which October born has.
People born in October are more likely to reach extreme ends for the people with whom they feel affection. Hence, one will see the amazing love life of October born individuals.
Negative traits of October Born
Some of the common negative traits of October born are discussed here.
They normally keep themselves at the top priority. If there is something which they like, then they won't think about the likings of other individuals.
They would like everything to be done based on their likings.
A few of the great October born boy personalities are discussed here.
Mahatma Gandhi: We all know about the popularity of Mahatma Gandhi, who has worked extensively as a freedom fighter. He was a man of great character and always favored truth and honesty.
Lal Bahadur Shastri: He has won many hearts being the second prime minister of India. Mainly he was influenced by the political teachings of Mahatma Gandhi.
APJ Abdul Kalam: Popular Indian aerospace scientist who was 11th President of India. Even he was a strong believer that education enlightens human beings.
In addition to these, other famous people born in October include Amitabh Bachchan, Prabhas, Sunny Deol, Amit Shah, SS. Rajamouli, and Anirudh Ravichander.
A few of the girls born in October are given here, which will help you to analyze October born girl personality.
Kriti Kharbanda: She is an Indian film actress who is well known among her fans for her work in Kannada, Hindi, and Telugu language films. With a strong personality, she has won the hearts of millions of Indians.
Rakul Preet Singh: Indian film actress who is prominently working in Telugu and Tamil film industries. With a decent personality and hardworking nature, she has gained numerous fans for her work.
In addition to these, some of the other famous girls born in October include Rekha, Keerthy Suresh, Pooja Hegde, Hema Malini, Raveena Tondon, Jyothika, and Aditi Rao Hydari. Based on these traits, one can say many great people are born in October.
Steps and Benefits to Perform Bhujangasana (Cobra Pose)
This pose looks like a serpent. Hence the name Bhujangasana, meaning Cobra pose. This is the pose from the sequence of Padmasana and the Surya Namaskar or the Sun Salutation. [ … ]
This pose looks like a serpent. Hence the name Bhujangasana, meaning Cobra pose. This is the pose from the sequence of Padmasana and the Surya Namaskar or the Sun Salutation. It is good for back pain relief. This is included in our list of weight loss yoga poses.
Steps to perform Bhujangasana: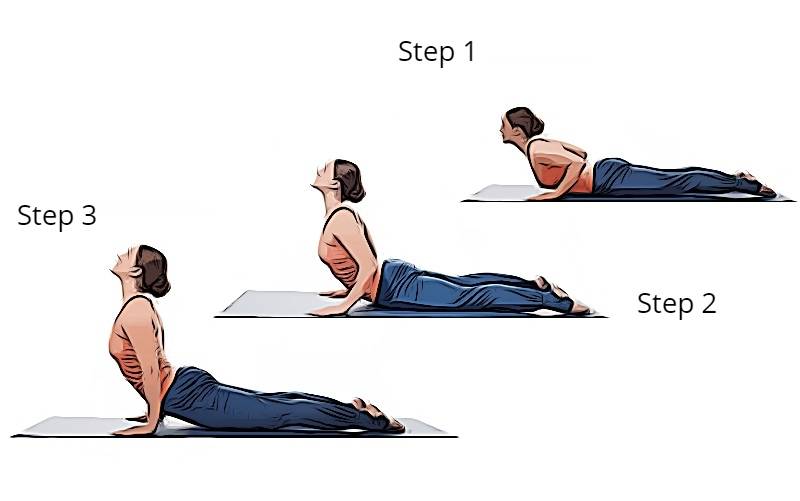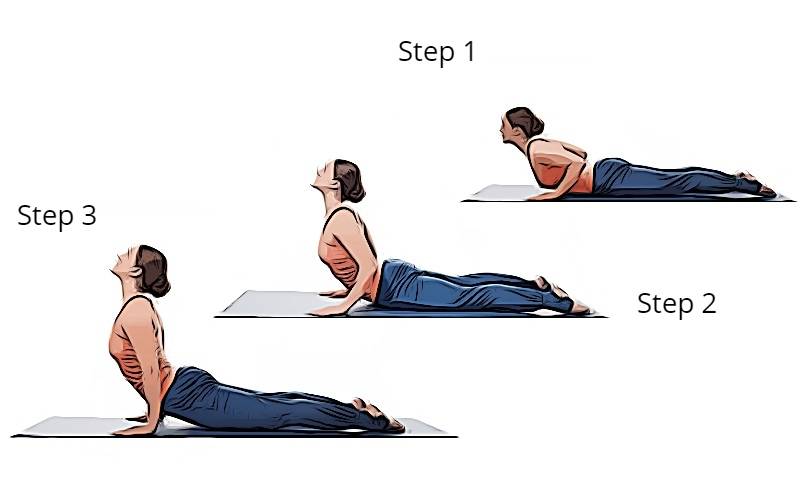 Step – 1 Lie on your stomach. Keep your legs flattened and forehead on the floor.
Step – 2 Keep your legs together. Touch your heels and feet together.
Step – 3 Place your palms near your shoulder and elbow parallel to the floor.

Now, taking a deep breath in, lift your head, chest, and abdomen. Keep your navel on the floor.
Pull yourself back with the help of your hands placed on the floor.
Make sure you are putting equal pressure on both the palms.
Keep breathing.
Bend your back as much as possible by making your hands straight. Tilt your head back and look up.
Keep your feet together.
Breathing out, get down slowly. Bring your head, stomach, chest to the normal position.
Repeat this for a minimum of 3-5 times.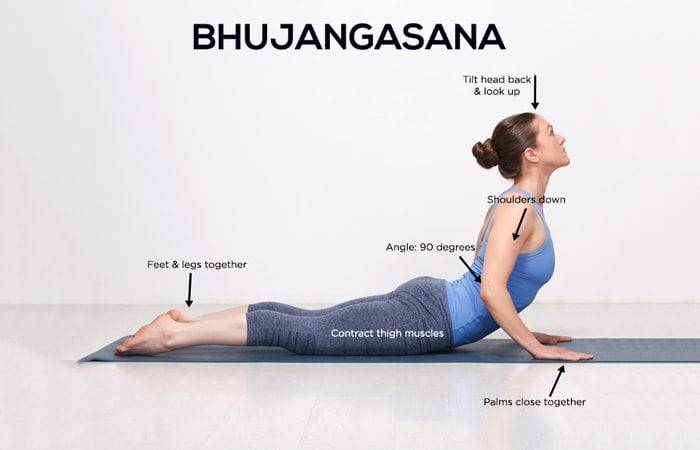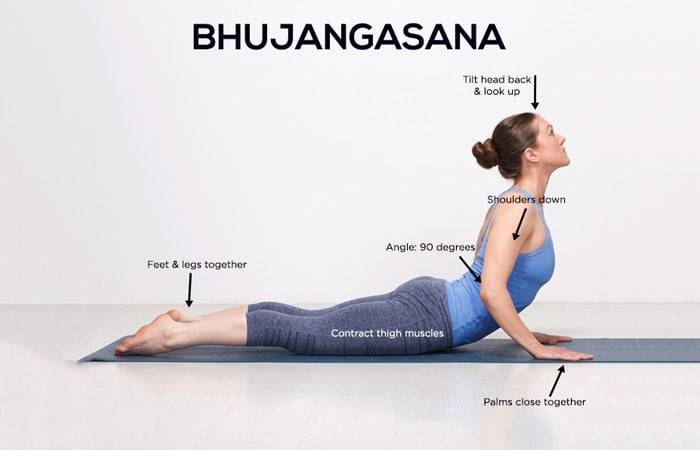 Benefits of Bhujangasana
Good for shoulder and neck
Strengthens core. Push the belly in.
Improves flexibility in the back.
Improves blood circulation.
Widen the chest.
Useful for Asthama Patients.
Steps and Benefits to Perform Baddha Konasana (Bound Angle Pose)
Baddha Konasana, meaning Bound Angle Pose step by step guide with images and give you great health benefits of 5- 10 minutes a day
Baddha Konasana is carried out by tucking both the feet near the groin. The feet are supported by hands tied around them. A specified angle is observed in the feet. So the name Baddha Konasana, meaning Specified angle pose.

Baddha Konasana gets its name Butterfly pose since the thighs are flapped like the butterfly wings. It is also called a Cobbler pose; it resembles the way cobbler sits while working. Many Yoga experts and Baba Ramdev recommend this Yoga Pose for weight loss.
Steps to perform Baddha Konasana: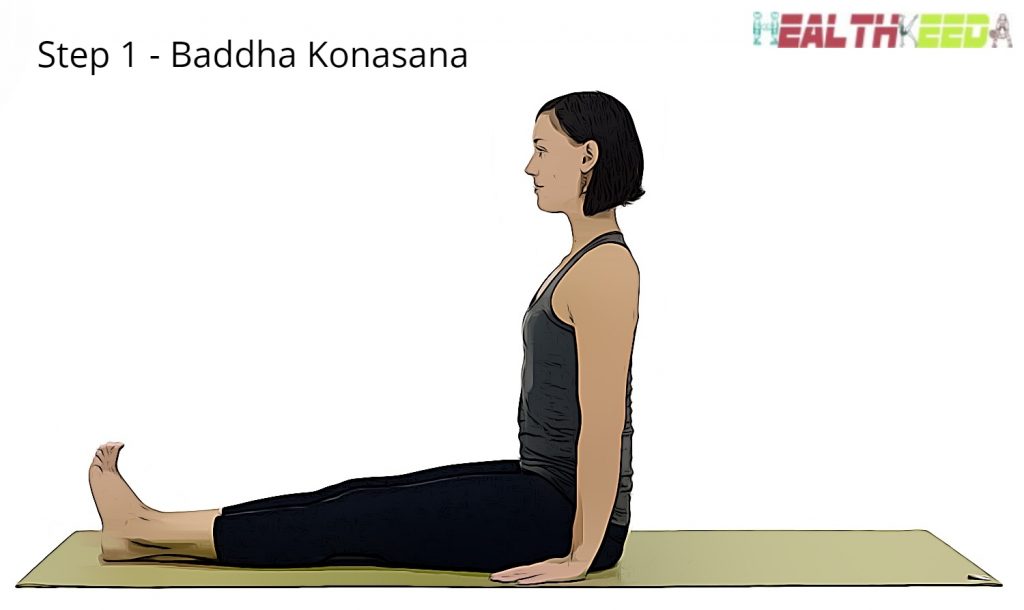 Step – 1 Sit with an erect spine and spread your legs straight out.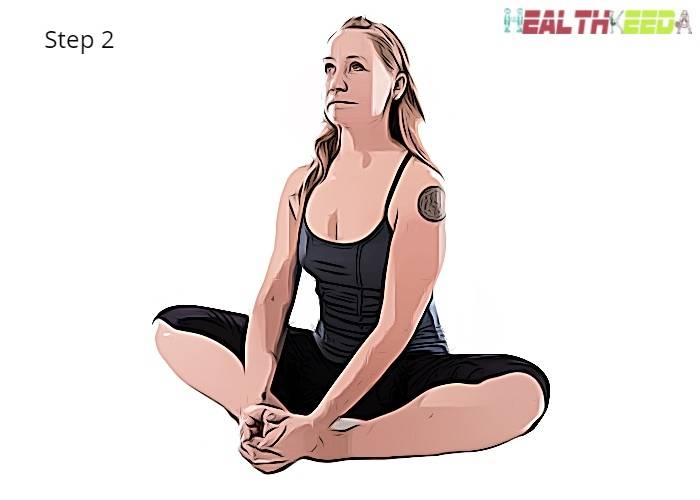 Step – 2 Bring your feet near your pelvis. Make sure your feet sole touch with each other.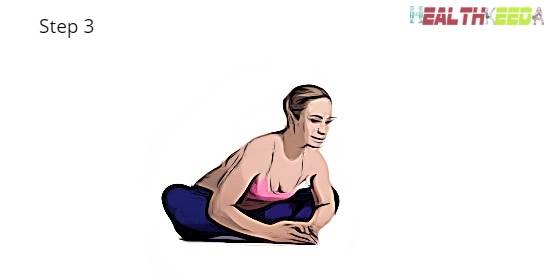 Step – 3 Support your feet by placing your hands beneath your feet. Hold your feet tightly.

Try to bring your heels as close as possible.
Take a deep breath. Push your feet downward gently as you exhale.
Now start flipping your thighs slowly. Breathe normally. Gradually increase the speed and flip your thighs like a butterfly.
Slowly stop flapping. Take deep breathes in and out.
Feel the stretch in the thigh muscles.
Now release the posture while exhaling.

Step 4 – Straighten your legs forward and then relax.
Benefits of Baddha Konasana
A good stretching exercise for thighs.
Very helpful for menstrual pain and menopause discomfort.
Improves intestine health and metabolism.
Good as pregnancy exercise for smooth delivery.