Subscribe

to Information Technology Blog What Is the Difference Between Node.js vs Python?

When it comes to languages used for the creation of backend systems, Node.js and Python are at the top of the list. When comparing Node.js with Python for use in web development, it is not always easy to determine which one is superior. They are both advantageous and disadvantageous in their ways. It is essential...
When it comes to languages used for the creation of backend systems, Node.js and Python are at the top of the list. When comparing Node.js with Python for use in web development, it is not always easy to determine which one is superior. They are both advantageous and disadvantageous in their ways.

It is essential to choose the appropriate technological stack for your project. It will decide how much time and money will be required to get your project started and how effectively it can be developed and maintained in the future. Compared to hiring programmers for a technology stack that is not as extensively used, recruiting a Node.js development company for a widely used technology stack is far less intimidating.
Brief Overview of Node.js
NodeJS is not a language in and of itself; it is a free and open-source runtime for the JavaScript programming language. Ryan Dahl first released it in the year 2009. July of this year saw the release of Node.js 12.6.0, the program's newest and most current version among Node.js development companies. The fact that Node.js was developed using Google's V8 engine is perhaps the most astonishing aspect of this incredible platform.
All three of these components—the interpreter, the compiler, and the optimizer—are included in the same virtual machine. This engine, created by Google and written in C++, was designed to work only with the Chrome web browser. This engine's primary goal is to compile JavaScript scripts into machine code, which was created specifically for that purpose. The V8 engine is well-known for its lightning-fast acceleration and consistently strong performance.
Brief Overview of Python
Python's adaptability, reactivity, and user-friendliness have contributed to the language's widespread adoption as a programming tool. Because of its syntax, dynamic typing capabilities, and interpreted behavior, Python is an excellent language for writing scripts. Guido van Rossum, also credited as the language's creator, was the one who first published Python in 1991. It has reached second place on GitHub's popularity rankings, and it is the programming language used most often for machine learning.
You are free to utilize it regardless of whether you like to approach your code in an object-oriented, functional, or procedural manner. In addition, it is an interpreted language, which indicates that it cannot be converted into machine code before it is used.
Differences between Node.js and Python
| | | |
| --- | --- | --- |
| | Node.js | Python |
| Architecture | Node.js uses the technique of a single-threaded event loop to handle several clients at the same time. Because it uses fewer resources and has a lower thread count, it can finish tasks in a shorter amount of time. Because of its scalability and non-blocking nature, Node.js is well suited among Nodejs development company for usage in real-time applications. This makes it possible for the platform to handle hundreds of connections simultaneously. | The way Python works are very different from the way Node.js does. Initially, Python does not instantly transform its code into machine code once it has been modified. Instead, it produces bytes of code that may be read by an interpreter and then converted into machine code. This process is called translation. |
| Scalability | Because of the flexibility of Node.js, you could decide without utilizing a core while working with it. Instead of constructing a core component and then growing outward from it, you might construct a collection of smaller components, sometimes known as "microservices," that collaborate. As a consequence, the application can be enlarged laterally as well as vertically with the addition of nodes and resources, respectively. | There have been reports of issues with threading in Python. Because it is based on the Global Interpreter Lock, it can't execute on many threads simultaneously. As a direct consequence, you won't be able to start anything else until the sequentially historical operation has been completed. As a project develops, bigger teams may find it more difficult to maintain coding. |
| Extensibility | Node.js is very versatile and extendable, and a wide variety of plugins and modules may be used with it. Using the built-in API that comes with Node, creating HTTP and DNS servers is a straightforward process for Node.js development company. In order to facilitate more development, Node.js may one day include Web application frameworks such as Express, Angular, Vue, and others. | Python allows the generation of Python code to be written in other languages, such as C, C++, and Java, which facilitates the extension of Python. By using bindings, which enable you to call functions and transfer data from Python to C or C++, it is now feasible to use Python's strength in conjunction with the flexibility of C or C++. |
| Speed and Performance | Node.js can be implemented with less work and in a shorter amount of time than other options. It is competitive because it executes code in a separate process, away from the browser. This makes it more secure. The software that manages your online browsing experience benefits from this enhanced processing speed by achieving a better score on efficiency criteria. | Another problem is that the architecture of Python fundamentally precludes the employment of a large number of concurrent threads. As a direct consequence, processing times are lengthened since jobs are not carried out concurrently. Python's syntax is easy to learn and use, but the programming language does not have the speed required for web-based applications that continuously acquire data from the server. |
| Ease of Learning | It is a shining example of web app developers' deftness in using syntax and other technologies. If you already have some JavaScript experience, learning to use the NodeJS framework should not be too much of a leap for you. Therefore, it is not hard to get the hang of it for a Node.js development company. | In contrast to NodeJS, Python is not created in a language that is commonly used. This syntax will be foreign to those used to working with the Python language. On the other hand, it is more streamlined and concise. Writing the code for it is simplified because of the fact that there are fewer lines involved. |
| Libraries | The management of libraries and packages in Node.js is taken care of by NPM, which stands for the Node Package Manager. It is a comprehensive assemblage of software-related materials. The New Package Manager (NPM) is speedy, has great documentation, and is easy to learn and use. | The name of Python's package manager is Pip or "Pip installs Python." Pip is in charge of managing Python's libraries and packages, and its name comes from the way it is spoken. Pip is a speedy, trustworthy, and user-friendly tool for developers, so learning how to use it shouldn't be too difficult. |
Where should you use Python?
The built-in library of Python provides access to various instruments and frameworks for data analysis, web development, and testing. As a result, its developer base has one of the most robust ecosystems for any language. Python is an excellent option for people just beginning their journey into the world of programming due to its user-friendly community and extensive library of tutorials.
Additionally, the language is taught at several different educational institutions and is used to program beginner-friendly devices like the Raspberry Pi. Python is a more user-friendly programming language that is also more reliable and stable in its capabilities. The creation of scientific applications, the development of solutions for big data, and the undertaking of projects in the public sector are all considerably aided by its utilization.
Where should you use Node.js?
Node.js can ease the building of extremely scalable network applications since it is founded on Chrome's JavaScript runtime. Due to the fact that it utilizes an event-driven, non-blocking I/O method, it is an excellent option for the development of data-intensive real-time applications.
Node.js is quicker and more efficient than Python, so keep that in mind if you choose between the two programming languages. The solution is ideal for Node.js development company developing applications that are used for chatting and texting. E-commerce, as well as other high-volume applications, may also profit from its quick processing speeds.
Conclusion
After in-depth research, it is clear that both Python and Node.js have advantages and disadvantages. We will not provide evidence to show that Node.js is more advantageous than Python or that Python is less advantageous than Node.js. Both have advantages, which in turn serve to characterize the usefulness of each. They have individually shown that they are important contributors to the community of people who work on developing software.
Applications, industries, performance requirements, levels of developer experience, and other factors all play a part in deciding which core technology will be used for a particular project when you hire a Node.js development company. Together, they serve as the foundation for a strategy that ensures trustworthy solutions, consistency in their outputs, and compatibility overall. Your web application's potential for expansion will be greatly facilitated if you make the appropriate choice.
Author Bio:
Prashant Pujara is the CEO of MultiQoS Technologies, top
flutter web app development
company with experience in on demand Marketplace App Development Solutions where you can ios app developers for hire for your company. He oversees the company's commercial and delivery operations, as well as strategic planning and strategy. 
In-House App Development Vs Outsourced App Development: How To Choose
Confused about whether to opt for in-house app development or outsourced app development? In this detailed blog, we compare the two and dispel all your doubts. When a business founder or entrepreneur implements an idea, one of the first questions he/she may have is, "should I recruit an in-house development team or outsource?" Even though...
Confused about whether to opt for in-house app development or outsourced app development? In this detailed blog, we compare the two and dispel all your doubts.
When a business founder or entrepreneur implements an idea, one of the first questions he/she may have is, "should I recruit an in-house development team or outsource?"
Even though IT outsourcing will be worth $98 billion by 2024, nobody is still sure about the answer.
Mobile app outsourcing is a 21st-century trend. IT industries in India, Ukraine, Poland, Romania, etc., have tremendous talent at reasonable costs that the firms operating in the USA and UK find advantageous.
In-house development is another option. Developing an in-house team takes time, money, and patience. We'll examine each method's benefits and cons to determine which is ideal for mobile app development.
What is In-House App Development?
In-house mobile development is like hiring permanent personnel. It entails posting jobs, reviewing applications, sifting them, scheduling interviews, and employing people.
You must build a list of required team members, such as a designer, developer, QA, etc., and then publish individual job openings. Amazon, PayPal, etc., hire in-house developers for comprehensive project management at a greater cost.
Pros of In-House App Development
Align your team with the goals of your company
Big tech companies always want a team that is highly motivated understands the company's goals for the product, and lives up to the company's core values. When you do development in-house, you can hire people who fit in well with the culture of your organization.
Better Communication
An in-house development team has this clear benefit. In outsourcing, you communicate with a project coordinator or manager who may not grasp the details. You can instantly contact the in-house development team at their workplace.
No meetings or emails are needed to explain the criteria. Face-to-face access speeds talks, especially when finalizing project needs. It saves time and reduces misunderstandings, boosting progress.
Immediate Support
This is another benefit of developing apps in-house. When the product goes live or is put on the production server, some bugs show up. With an in-house development team, you can find and fix them right away.
Cons of In-House APP Development
Cost is high
You must be prepared to spend for in-house development staff. You must pay an HR person to hire other team members, which is a pricey process.
According to Indeed, a mobile app developer's average compensation in the US is $122,000.
Apart from the salary, Sick days, insurance, holidays, social security, etc., are hidden costs. If the crew remains idle without a task, you still have to pay them; you can't fire them.
Finding talent is difficult
Finding IT workers is difficult as every developer has a host of opportunities. You may provide your developer better perks and pay raises and still lose talent.
Invest in talent
IT technologies, tools, and languages evolve quickly. You must guarantee that your team adapts to and embraces these changes. You may need to provide expensive training courses.
What Is Outsourcing App Development?
In outsourced app development, you delegate product-building to another agency. Planning a strategy to outsource app development involves sharing your needs with a project manager or coordinator.
The manager will understand your needs and deliver a quote, SOP, and other paperwork. When both parties agree, a contract is created. The manager will be a contact during the project's progress.
Outsourced development is cheap and scalable. Google and Slack outsource IT development.
It happens when the company's main expertise isn't IT or when the IT department is overwhelmed with other essential functions. Let's examine the benefits and drawbacks of outsourcing development.
Advantages of Outsource App Development
Proven Workflows
Best app development companies have worked on diverse industries and projects. They collaborate and employ well-defined routines to improve productivity and code quality.
A mobile development agency also provides project managers, scrum masters, QA experts, UI/UX designers, etc.
Cost-cutting
Outsourcing saves money, no doubt. If you live in a country where local developers are expensive, such as the USA, UK, Europe, Australia, etc., you should consider outsourcing. In India, Indonesia, Ukraine, etc., extremely competent coders labor at reasonable prices compared to the west. Moreover, outsourcing saves you money on office space, insurance, recruitment bonuses, etc.
Talented developers
You can discover the right talent when outsourcing. Big tech companies have excellent developers with tech skills. You're no longer limited to local candidates. A global pool of qualified engineers gives you many possibilities. It saves you from reading dozens of resumes to find a developer.
Scalability
If your product's needs change, the outsourcing provider can scale up or down to meet them. So, scaling up or down your project is easy. In-house development is inflexible. Hiring new team members takes time, and firing them will hurt your company's reputation.
Quicker time-to-market
Outsourcing app development expedites product development. The contracted agency will assign resources per specifications and strive to start the job quickly. Internal teamwork is time-consuming. Recruiting a skilled specialist takes at least a month. These factors contribute to increased development time.
Disadvantages of Outsource App Development
Let's have a look at the disadvantages of outsourcing mobile app development.
Mistrust
When outsourcing, you must disclose confidential data with the agency. You may worry about the agency's privacy policy and whether they'll share it with competitors. Professional companies give NDAs and ensure the security of your data.
Miscommunication
If your organization is in the US or UK and the hired agency is in India or another south-east Asian country, organizing meetings may be difficult. Many organizations now interact in clients' time zones. Fluent English-speaking project coordinators can improve communication. Getting a project coordinator is a good strategy for outsourcing your mobile app development projects. The coordinator serves as a single point of contact, saving you from many hassles.
When to Opt for In-House App Development?
Although in-house development is rather pricey, there are valid reasons for creating an in-house development team. These are:
Long-term project planning
If you are a product-based company planning to construct a long-term product with multiple updates, future scalability, etc., then it makes sense to grow your in-house development team.
You need complete control
The in-house team would be perfect if you can't afford any difficulty in your project and want complete control. Having your team enables you to make decisions that affect product development and removes any chances of data compromise.
When to Opt for Outsourcing App Development?
Budget
Outsourcing is the ideal alternative if you have a limited budget and can't afford a permanent office workforce. It provides cash flow flexibility and eliminates regular salaries.
Unprofessional Local Talent
If you can't discover suitable talent in your area, then instead of wasting money and time in your city, you can contact an outsourcing firm where an IT vendor can help you.
Timing
If your sector has little IT experience or this is the first time your business needs mobile, an app, or a website, you may hit hurdles. You can't afford delays with a deadline. Outsourcing saves time, and many organizations offer faster development at fair surge costs.
Conclusion
Both developing mobile apps in-house and via a third party have their advantages and disadvantages; the one you choose should depend on your priorities. If you want to be able to concentrate only on your company without having to worry about hiring new employees or addressing any technical issues, outsourcing is the option you should go with. On the other hand, if you want complete control over the project, you can engage developers to work in-house.
How to Help Your IT Department Stay Up to Date On Industry Trends?
As a business owner or IT professional, it's important to understand how the industry is changing and how you can stay updated on these trends. New developments, innovations, and breakthroughs are constantly emerging and shaping how businesses operate and interact with their customers. Keeping your IT department updated on these trends is essential to stay...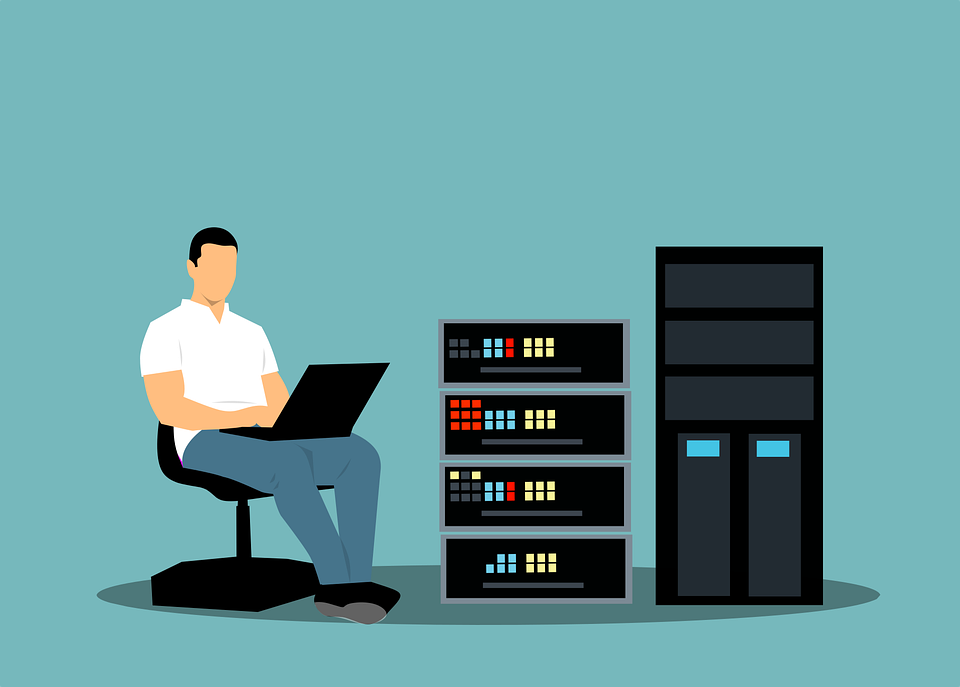 As a business owner or IT professional, it's important to understand how the industry is changing and how you can stay updated on these trends. New developments, innovations, and breakthroughs are constantly emerging and shaping how businesses operate and interact with their customers.

Keeping your IT department updated on these trends is essential to stay competitive in today's market.
Regularly Attend Conferences and Training Events
Industry conferences and training events provide valuable opportunities for IT professionals to learn about new technologies, techniques, and best practices in their field. Conferences and networking events are excellent opportunities for your team to learn about new industry trends. By regularly attending these events, your IT department can stay current on the latest developments in their field and network with other industry experts who may have helpful insights or resources that can benefit your business. These events also provide a great opportunity for networking and building relationships with other IT professionals.
Ensure Your Team Has Access to Relevant Publications and Online Resources
In addition to attending in-person conferences and training events, there are many online resources available that can help keep your team up-to-date on the latest developments in their field. Ensure your team accesses quality information sources to stay up-to-date on industry trends. Relevant blogs and articles are a great way to learn about new developments in the IT field. If you're unsure where to start, here are a few recommendations. Trade journals, blogs from industry thought leaders, and educational websites like Udemy or Coursera.
By giving your team access to these resources, you can help ensure that they have the information they need to make informed decisions about new initiatives for your business. Additionally, consider hiring a technology advisor. This can give your team valuable insights and guidance on using new technology to benefit your business.
Encourage Collaboration Among Team Members
Another effective way to help your team stay up-to-date on industry trends is by encouraging collaboration among members of your IT department. This could involve creating regular meetings or brainstorming sessions where different members of your team share ideas about potential solutions or new technologies that can benefit your business operations. Furthermore, collaboration can also lead to more creative solutions when confronted with difficult challenges. For example, if your team is struggling to implement a new software update, working together to brainstorm potential solutions can help you find a workaround more quickly than if everyone was working independently.
Encouraging collaboration among your IT team members is a simple way to ensure that everyone is always up to date on the latest industry trends. Additionally, it's also important to encourage an atmosphere where feedback is welcome and constructive criticism is encouraged – this will not only help them develop as professionals but also allow them a platform for sharing ideas that could lead to even bigger innovations down the road.
Create a Trend-Tracking Document
Another way to help your IT department stay up-to-date is to create a trend-tracking document. This document can track the latest industry news, identify new technologies that may interest you, and compare different approaches to see what works well for other organizations. By regularly reviewing this document, your IT team will be better able to identify areas where they need to focus their attention to stay ahead of the curve. Additionally, this document can be shared with other departments within your organization to ensure everyone is on the same page regarding new developments in the IT industry.
Keep an Eye on Competitors
Keeping an eye on your competitors is one way to stay updated on industry trends. By understanding what your rivals are doing in terms of technology, you can gain valuable insights into where the market is heading and what your company needs to do to stay ahead of the curve. Of course, you also need to make sure that you're sharing this information with your IT team so that they can make the necessary changes. This will help you identify new trends and give you a head start on implementing them in your business.
Conclusion
Overall, staying up-to-date on industry trends is critical for any business looking to grow and succeed in today's competitive landscape. You can give yourself a competitive edge in today's fast-paced market by working closely with your IT department and providing the tools they need to remain informed about changes in their field.
Republished by Blog Post Promoter
5 SEO Trends You Need to Consider Using in 2022
Effective search engine optimization is essential for online success. As the majority of consumers research brands, stores, and products via the internet prior to making a purchase, being visible online is non-negotiable. However, securing the top spots on search engine results pages (SERPs) isn't always easy. With millions of webpages competing for high rankings, your...
Effective search engine optimization is essential for online success. As the majority of consumers research brands, stores, and products via the internet prior to making a purchase, being visible online is non-negotiable.

However, securing the top spots on search engine results pages (SERPs) isn't always easy. With millions of webpages competing for high rankings, your SEO campaigns need to outperform your competitors. Fortunately, innovative new SEO techniques are making it easier for businesses and site owners to secure top rankings and generate website traffic and high ranking sites offer SEO pricing to get listed on their pages.
If you want to stay ahead of the game, boost your rankings and increase your market share, take a look at the top five SEO trends you need to be using in 2022.
Local SEO
Location-based searching is already on the rise, so you'll want to incorporate geographical content into your SEO strategy straight away. In fact, it's estimated that 46% of Google searches are primarily focused on finding local information. With almost half of Google's traffic relating to location, this is a trend you can't afford to ignore.
Incorporating location-based keywords and terms into your content is one way to boost your local SEO. If you're bricks and mortar business is offering services in a particular region, this can be a highly effective way of reaching your target market.
In addition, you'll want to ensure your webpages are displayed when users carry out 'near me' searches. Despite not entering a specific location, users are able to search for businesses, services, and amenities close to their current position.
To ensure your webpages are listed in 'near me' search results, Google needs to know where you are. Local citations are a great way to reinforce the accuracy of your company's information and get you featured in Google's Local 3-Pack. For the best results, use a wide range of location citations, such as:
Business directories
Local listing
Blog posts
Online newspapers
Social media platforms
With a multi-pronged approach, you can successfully market your services to specific areas and meet Google's requirements when it comes to optimizing your webpages for 'near me' searches.
Voice-Activated Searches
The rise of voice-activated smart devices has changed the way people use the internet. As well as using smartphones and tablets to issue voice commands, a growing number of people have installed voice-activated devices in their homes and workplaces too.
However, voice-activated searches pose two issues for businesses and digital marketers:
Users search differently depending on how they search
Users receive fewer results options following a search
To successfully optimize your website, you'll need to ensure your content reflects the varying behavior of users. Researching how your target market is using voice-activated devices will enable you to enhance your content marketing and optimization accordingly.
As users receive fewer results via voice searches, it's time to up your game and secures the top spot on SERPs. Often, voice assistants provide content directly from the top result, so double-down on your SEO activity if you want to reach your audience.
Video Marketing
If you aren't using video marketing already, it's time to start. Online video content is expected to account for more than 82% of consumer traffic by 2022, so it's a sure-fire way to boost brand awareness and generate more sales.
Users watch over a billion hours of video content on YouTube every day, and this doesn't even include the time spent watching videos on other platforms. Nearly three-quarters of users prefer learning about products and services via video, so why not give your target market what they want?
When creating content for your video marketing strategy, there are a variety of options available, including:
Vlogs
Interviews
Live streams
Explainers
How-To videos
Webinars
Presentations
Ads
Tutorials
Customer testimonials
By using different types of video, you can create a varied and sustainable long-term campaign.
Featured Snippets
Successful SEO means keeping up to date with Google's latest algorithms and features. For business owners and marketers, this can be one of the trickiest aspects of sustaining high rankings on SERPs. Google's Featured Snippets are one of the latest changes to affect search engine results pages. Designed to offer 'no click' solutions to users, featured snippets contain content from webpages and make it visible directly on the SERP.
Securing a featured snippet means users will be shown your content without having to click through to your webpage. However, this can actually increase the volume of traffic reaching your site. Your featured snippet content will highlight the relevance of your content to the user's initial search query, thus enticing users to visit the webpage for further information.
Not all SERPs have featured snippets but those that do only show one. Typically, Google selects which webpage to show as a featured snippet based on accuracy, validity, relevance, and popularity. Implementing comprehensive SEO campaigns is the most effective way to confirm your content ticks all the boxes as far as Google is concerned.
While there is stiff competition to secure featured snippets, it's an aim that's certainly worth pursuing. By showing your content directly on SERPs, featured snippets will increase your authority in the eyes of your target market and act as an unofficial endorsement for your brand.
Artificial Intelligence
One of the ways artificial intelligence is affecting technology is via natural language processing (NLP). With increasingly advanced capabilities, search engines are looking beyond what users are actually searching for. By assessing search intent, rather than actual search terms, search engines are able to provide results that are more relevant and useful.
According to Google's co-founder, Larry Page, AI is the equivalent of the ultimate search engine:
'It would understand exactly what you wanted, and it would give you the right thing.'
Google's Bidirectional Encoder Representations from Transformers, or BERT, is the latest move towards NLP. Enabling the search engine to contextualize search queries, it undoubtedly enhances user experience.
In terms of SEO, the move towards AI and NLP could make it trickier to secure top rankings. In addition to using existing methodologies to maintain your position on SERPs, you'll need to ensure your content is highly relevant to your target market. In short, Google wants content creators to focus on their audience and not the search engine.
While this approach moves away from the formulaic SEO of the past, it encourages creative freedom in relation to content creation. Furthermore, the traffic gained from AI-based rankings is likely to consist of users who fall squarely within your target market. As a result, conversion rate optimization and customer acquisition will become easier.
Developing Your Marketing Skills
The world of search engine optimization is continually evolving, so developing your marketing skills is essential. With online programs from Emerson College Online, you can learn how to leverage digital best practices to create successful marketing campaigns. From data-driven campaign formation to professional certifications, the comprehensive nature of their post-grad marketing programs ensures graduates have the in-depth knowledge and skills required to succeed in a digital era.
Existing marketers can strengthen their understanding of emerging concepts and increase their career options by undertaking further study. If you work within the industry and are eager to progress, completing a master's is a great way to achieve your goals.
Obtaining a postgraduate marketing qualification will ensure you're well-placed to take on top roles, such as:
VP of Marketing
Chief Marketing Officer (CMO)
Campaign Strategist
Brand Director
Head of Communications
Marketing Director
Director of Demand Generation
Global Marketing Manager
Content Marketing Director
Product Marketing Manager
Creative Director
While existing marketers can certainly benefit from enrolling in industry-related programs, you don't have to work within marketing in order to reap the rewards a post-grad qualification can offer. Gaining advanced marketing knowledge can improve your performance across a variety of roles.
Furthermore, business owners and entrepreneurs rely heavily on their marketing knowledge to launch successful enterprises. Without effective marketing, it is impossible to start a new business or grow an existing organization. Due to this, it's vital that managers and owners prioritize their marketing skills. In addition to gaining theoretical knowledge, post-graduate marketing programs give you the opportunity to hone your practical skills too. This multi-faceted approach ensures you can implement your newly acquired skillset immediately, regardless of what type of business you're running or what industry you operate in.
Fast-Track Your Way to Success
Whether you're launching your own start-up, building a marketing career or lobbying for a promotion, you won't want to wait years to get the ball rolling. While some traditional programs require long-term study, there are other options available. Online learning gives you the freedom to complete a master's at your own pace, which means you can obtain a new qualification in as little as twelve months.
Furthermore, studying online gives you the flexibility to complete the program from any location. If you want to continue working while completing your post-grad degree, online learning is the easiest way to achieve your goals. Within a matter of months, you could have a whole new selection of letters to put after your name and an endless selection of skills to help you excel in your chosen industry.
Republished by Blog Post Promoter
How Search Engine Optimization Benefits Your Business!
Search Engine Optimization (SEO) is the process involving the coding and structure of a website, content and copywriting, site presentation, and fixing other problems which prevent search engines from indexing your company website. As the website ranking matters a lot for your business so, SEO experts implement this process to increase the volume and traffic...
Search Engine Optimization (SEO) is the process involving the coding and structure of a website, content and copywriting, site presentation, and fixing other problems which prevent search engines from indexing your company website.
As the website ranking matters a lot for your business so, SEO experts implement this process to increase the volume and traffic quality of a site from search engines through organic search results. Also, the higher your company website ranks on Search Engine Result Page (SERP), the more searchers visit your site.
However, if search engines do not index the website of your company, then your site will not gain high visibility rankings on search engines. Therefore, it is essential for businesses to take note of SEO to correctly index websites on search engines and for the growth of your business. Not only this, SEO has other benefits as well which you cannot ignore. So, let us discuss how search engine optimization benefits your business:
SEO Benefits for Businesses
SEO helps firms in many ways. From increasing brand awareness, getting sales leads to increase sales revenue, SEO is beneficial at every step.
To put light on this, the following is the list of benefits for businesses to gain from SEO:
Provides More Targeted Traffic
SEO is a powerful technique to increase the number of visitors to your site who actively search for your product or services. Therefore, if you want to enhance your audience, then implement SEO in Orlando.
Increases Brand Awareness
SEO is efficient enough to give your brand a high international profile so, use SEO to create brand awareness for any services or products by optimizing relevant key phrases to rank higher on search engines.
Markets Your Brand 24/7
If you desire your website to get continuous exposure twenty-four hours a day, and seven days a week, then SEO is the best platform to resolve your purpose.
Higher Sales
SEO techniques bring you targeted traffic meaning increased sales of your product or service so, without thinking much, start implementing the SEO strategies to gain better results.
Long-term Positioning
As soon as the cost for Pay-Per-Click (PPC) Advertising is ongoing, your rankings on organic listings will be consistent. So, for an optimized and designed website, practice SEO.
Value for Money
Once the website of your company achieves high organic rankings for various key phrases, then you will not have to pay for each visit. Therefore, SEO is a value for money strategy to grow your business.
Conclusion
To conclude, no doubt SEO is a time-consuming process as it requires continual fine-tuning and monitoring. However, if you have a successful SEO implementation, then you need not worry about your venture in the longer run. Therefore, to achieve successful optimization results, either you hire a search engine optimization agency to plan out the optimization plan for your company or dedicatedly follow the search engine guidelines on your own to gain the above SEO benefits.
However, a professional SEO agency can better take care of your site and make recommendations to increase your search engine ranking along with website traffic. Also, while optimizing your site, they will provide you with proposals and monitoring reports to know the progress of it. However, apart from SEO, it is essential for you to work closely with your website designer because your site needs to be both visually appealing and search engine friendly to achieve high organic rankings
Author Bio: Jessica Williams is the content creator of 'Gettheclicks.com' which is an online platform providing services in SEO, Pay per click, web designing, PHP web development, and so on. With over years of experience, the company offers the best services in the digital arena in Orlando.
Republished by Blog Post Promoter
The Future of Shopping
Mobile applications are changing the face of shopping.  For example, the Milo app allows you to search an item and connects you with the nearest stores that have the products you are looking for available and who has the best price. The barcod…
The world has come so far from hunting and gathering.  Today it's take out your phone, find the best deal, buy and wait for it to arrive.  Mobile applications and automation is changing the face of shopping.  Every store now has an app and almost anything can now be ordered online.  But beyond these apps and online shopping are many more technological advances that we would not have imagined we'd be living in a decade ago.  
Barcode Scanning
One technology that has been around for many years now is barcode scanning.  Barcode scanning apps allows one to scan a barcode and searches the item to look up pricing and reviews. Other applications encourage browsing, like Shopkick, which gives buyers points which can be redeemed for rewards or discounts just for walking into or around a store.  Yelp has a similar feature that offers to store retailers to provide discounts to customers when they check in to a store.
Object Recognition
Google Goggles and Amazon lets you use pictures taken with your mobile phone to search the web. It's ideal for things that aren't easy to describe in words. Probably the next concept as well for online shopping, where you take a picture and get a results of products related to whatever it is you snapped a photo of.
At this supermarket, objects are automatically recognized and have no need for a barcode!
Shop Without Leaving your Car
Great idea, or absurd promotion of laziness?  While online shopping has certainly made many of us lazy, even with ubereats and other delivery apps that bring restaurant food right to your door, some companies intend to automate shopping enabling customers to shop right from their car!
Amazon's Grocery of the Future
With Amazon's latest acquisition of Wholefoods, expect to start seeing this at your local Wholefoods supermarket. Amazon Go is a new kind of store featuring the world's most advanced shopping technology. No lines, no checkout – just grab and go! Learn more at http://amazon.com/go
You literally don't have to get out of bed!  While there are many pros to these technologies making our busy lives easier, they also promote a bit of laziness.  What's your take on this, like it or don't?
Republished by Blog Post Promoter