Subscribe

to Michael Tyler Day #10: Montgomery to Penyffordd

Final day of my Tour de Wales. A quick dash along the Montgomery towpath, up through the Ruabon Valley and back to base. The post Day #10: Montgomery to Penyffordd appeared first on Michael Tyler. Related posts: Day #9: Builth Wells to Montgomery Coming soon – Tour de Wales! Day 25 – Morecambe to Rufford – 1,000th post eva!...

Where my journey finished.

I would've liked to have done more, but the MOT ran out on my car two days ago. That took priority over visiting the other places like Swansea and Cardiff I would have liked to dropped in.

Still there we are…

Photo's from the trip https://photos.app.goo.gl/mSjTezCFFyNjw2tw6
Haunted house Montgomery
I dug up the Google review which set me off on this place.
Charming and unique B&B, hosts were lovely and un-intrusive. Pretty sure the room we stayed in was haunted, as during the night kept getting disturbed by a figure standing near to the window and strange wet patch that appeared on the chair despite me and my partner not moving it through the duration of our stay, nor did we use the tea or coffee facilities (which were amply stocked with high quality goods), nor did we place any cups of water or drink near the dresser in question. Overall enthralling visit!! Would stay again:)

https://goo.gl/maps/YS3NaRR5JZDj5BFaA
As promised. Here's a video of the haunted house. Check the blue 'orbs' at around 2:14. I make a couple of errors whilst describing this video. I'd had a bit of a long day.
It's fairly interesting anyway. See what you think.
Montgomery to Penyffordd
Last stop in Wales to pick up the car and back home.
I'd made a bit of an overcalculation of the times involved.
Most days had involved hills, so when I looked at the distances involved for this, I assumed kind of time-frame from past experience.
Turns out it was comparatively flat, only ascending around 1,500ft during the course of the day.
The Montgomery canal
Seeing as I had this time, I thought I'd slow things down a little further by making as much of the journey as I could along the towpath of the Montgomery canal.
It kept the sun off my back and was 1000 times more enjoyable than being a cyclist on a busy trunk road.
The odd walker and a cycling family, and that was about it.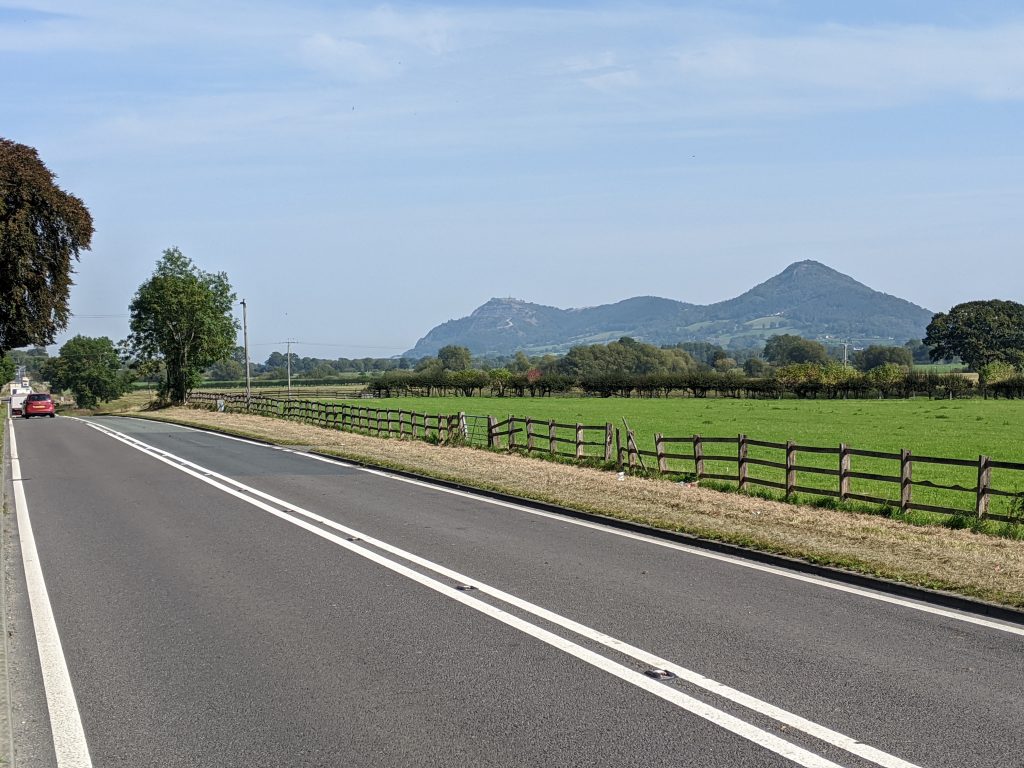 Maybe this is the camel Boris Johnson is talking about…
Easy rider…
That's for sure.
Didn't even get above 30mph.
Adventure over
Short and sweet.
I'd like to cycle more of Wales.
It's somewhere to pick your routes. Some of the A roads are enjoyable to cycle and offer great views and peace and quite. Others are like trunk roads, where you'll have a whole day inhaling small particulates and hearing nothing but the sound of cars.
I've discovered that I much prefer South Wales to the North.
No doubt I may go down and see the other places that I would have liked to but didn't due to time constraints.
The post Day #10: Montgomery to Penyffordd appeared first on Michael Tyler.
Day #9: Builth Wells to Montgomery
Penultimate day on the road to take my place at my spooky accommodations. The post Day #9: Builth Wells to Montgomery appeared first on Michael Tyler. Related posts: Day #8: Camarthen to Builth Wells Spongbob Squarepants Day 52 – Seend Park to Taunton...
And the Montgomery canal. Which I travelled along for a period.
No boats on it…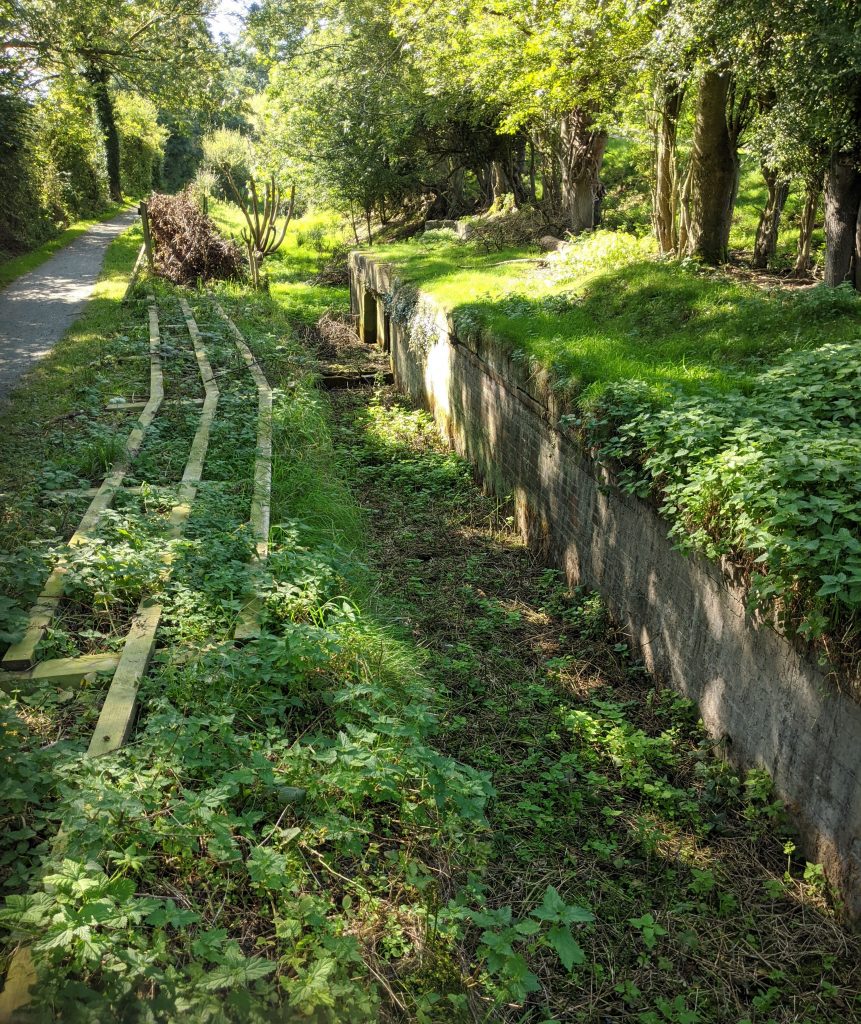 This empty lock is the upper reaches of the canal about 2 miles outside of Newtown.
As you travel further down, it gradually starts filling with water until you reach the first working lock outside of Aberbechan.
It's maintained by the Canal and River Trust pretty much as soon as it starts filling up with water.
Weather
Was much warmer today. Some places in the UK hit 30 +.
The day started very cloudy in Builth Wells, cold and overcast. Which is fine. Slowly, the sun burnt the cloud down, just leaving some resting in the valleys.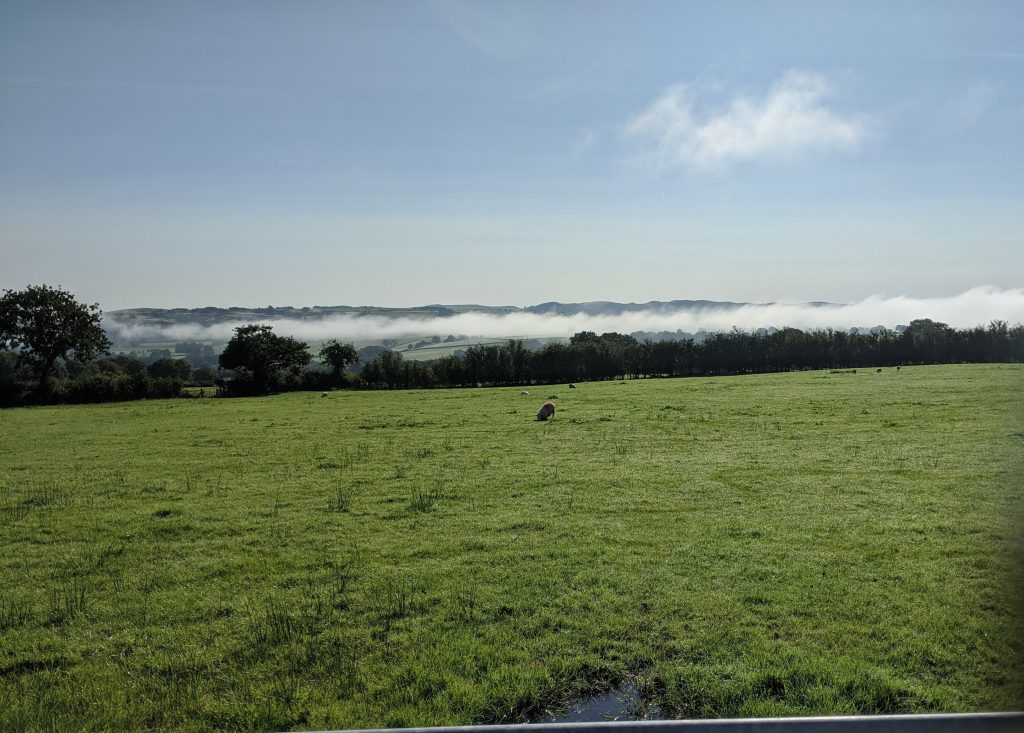 This was taken about 10am.
Things got hotter from then on in…
Severn valley
It was one long ascent to a peak of around 1,100ft just outside Newtown, then a drop with 6 miles into Newtown and the Severn Valley.
Newtown had this nice church, perhaps the best church I've seen since being in Wales.
They're not big on their churches these Welsh. Most tend to be small, understated affairs. This one has done quite well.
Newtown
Had some lunch in Newtown. Tesco meal deal and ate it in the park.
From here on in cycled down a combination of the Severn Valley Way, and the Montgomery Canal towpath until I reached Montgomery.
Managed to stay in the shade for most of the journey, which was a nice touch.
Accommodation at Edderton House
Their Feng Shui consultant appears to have been Aleister Crowley.
Everything arranged in a way so as to give an 'off center' or skewed feel. It's like you look at things, they don't feel right, then you think it's your fault and they look nice really.
They don't. They look weird and out of place.
One of the reviews on Booking.com said the place was haunted.
It's an extreme rarity that I'm ever woken by my dreams, but at this place I woke at 2.33am in a dream I was performing with some Black Lives Matter people on stage, and a jay flew squawking into my face. Like crashed into me. Sat bolt upright.
Got cold chills down my spine for hours after. Strange thoughts interrupted my sleep. The channels on the TV stopped working at around 3.30am, and the screen went blue.
Luckily my phone radio streamed through the internet which provided enough distraction to give me a nights sleep.
I'm someone who needs a little noise, or I don't find it possible to sleep.
I've made a video of the house. Hopefully I'll put it on here, but at the moment, it's not uploading, so for now it will have to wait.
Montgomery
Went for an overpriced meal in Montgomery.
It's more like an English town in design, with that familiar mercantile, tobacco trader layout and feel to it, but on a much smaller scale.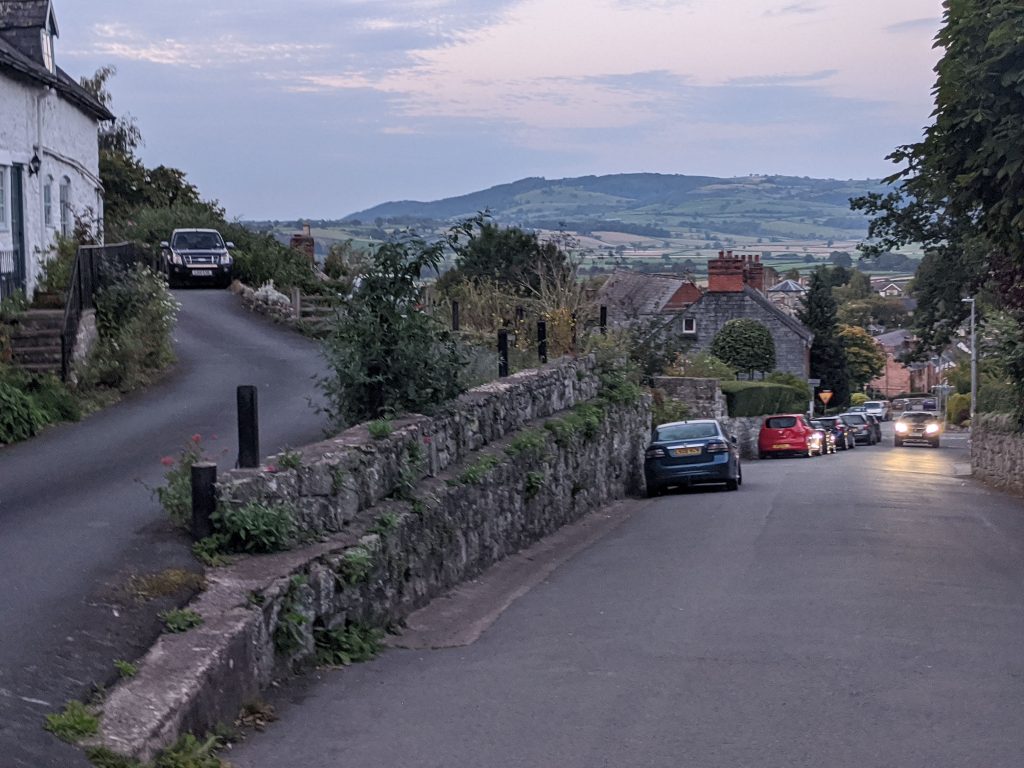 The post Day #9: Builth Wells to Montgomery appeared first on Michael Tyler.
Day #8: Camarthen to Builth Wells
Cycling from Camarthen to Builth Wells down the Towy valley. The post Day #8: Camarthen to Builth Wells appeared first on Michael Tyler. Related posts: Day 54 – Exeter to Tavistock Vaparaiso Murals Russian Star or Welcome to the Jungle BABY...
High in the Brecon Hills…
What a day…
The pictures speak for themselves. But the roads I chose, not those that Google suggested had virtually NO traffic on them. Just hills, nature and wildlife.
Camarthen proved to be a fun place. No doubt I'll go there again.
Staying in Camarthen
Breakfast was at a local pub, as the establishment I was staying in didn't have the facilities. It was kind of above a venue set of 10-12 private rooms.
We got access to the rooms using an app. When I wanted to get in the door, either the front door or my room door, I'd fire the app up, and press my phone against the pad.
Worked kind of well.
The accommodation was alright. Could have had better toiletries, I don't carry any of that around with me, but otherwise alright.
Had a croissant and honey and jam and a bacon and egg sandwich and coffee.
Fairly light, but lots of energy. Set me up until lunch.
"May the wind always be at your back…"
…"and the sun upon your face. And may the wings of destiny carry you aloft to dance with the stars." – George Jung
Open roads, undulating hills. Brecon Beacons. 0 Traffic for hours on end. Bright with sights, smells and wildlife.

Towy valley
Obviously one of the local artisans was keen on carving figures from wood.
Saw a couple of them along the way, this one I passed at lower speed.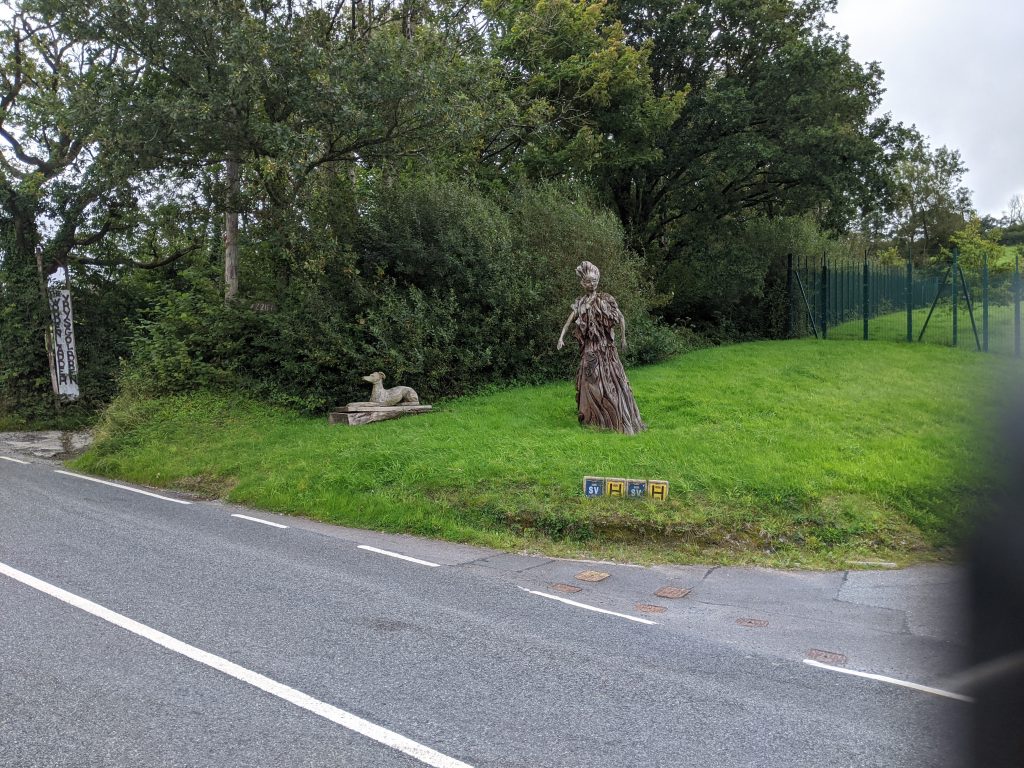 It's outside the Welsh Water pumping station. I think the sign on the right is the name of the artisan who does the carvings.
A folly called 'Paxton's Tower' in honor of Napoleon.
You can't beat the odd ancient tree. This one looks like it's from a rainforest….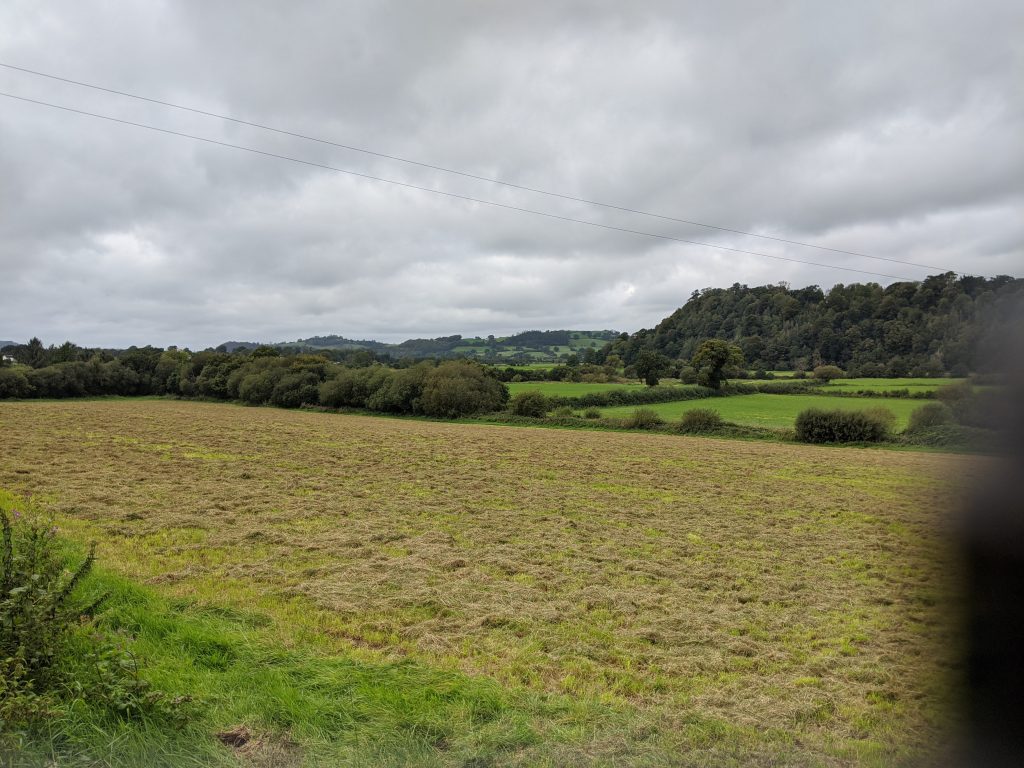 Being as it was Sunday, thought I'd drop into Bethlehem, see the church of the Holy Sepulchre and whatnot.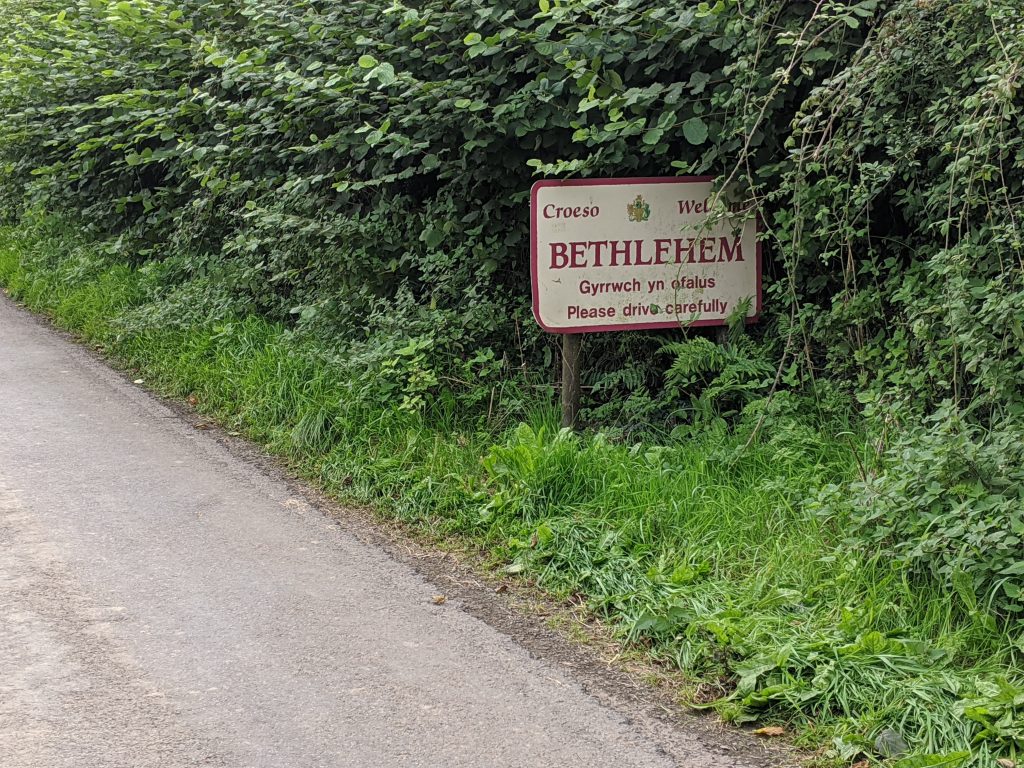 Must have got it wrong….. All there was was an honesty shack selling eggs and honey… No point in hanging around I don't suppose.
Off the beaten track…
I don't think a car passed me whilst I was in these hills.
It's part of the MOD's ordnance training range.
Not a soul around.
Just sheep, mountains, hills and streams.
Came across this abandoned tank.
After some climbing around on it, trying to get inside, (everything was welded up), I could see that the main barrel had breached…
Fairly serious.
Obviously, they thought it wasn't worth carrying on with it, stripped all the best bits off it and abandoned it up here in the hills.
Coming to the bottom of some long, steep hills, I could feel something looking at me… I turned around and what did I see.??
Just the two of them. As the sign says, don't feed them… Like ducks, if you feed them they get ill and die. Turn to balsa-wood probably….
Arriving Builth Wells
Staying at the Caer Beris Manor Hotel. Seems to have some very good reviews and be generally well located in regards to my needs.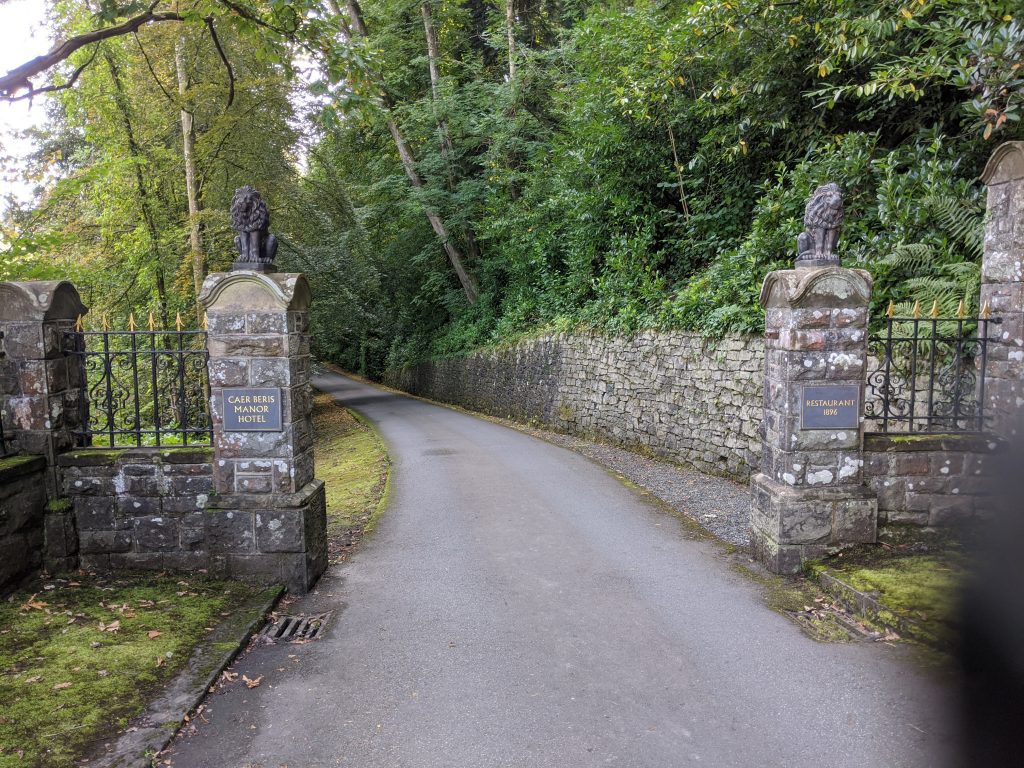 After dumping my gear and having a cup of tea, had a quick tour around the property.
It's not a bad old place….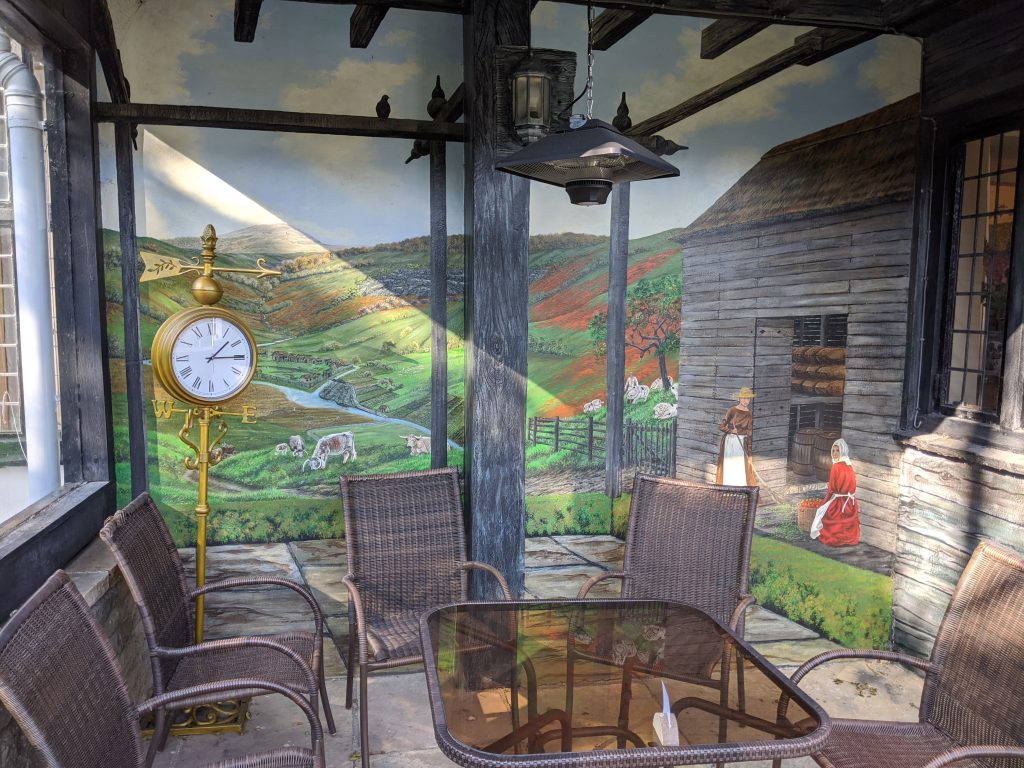 This rather nice looking mural is on the verandah.
Looking around Builth Wells
After strolling, taking the air around the manor hotel, hopped on one of their free bikes, and took a trip into Builth Wells itself.
A mural depicting the last days of an ancient Prince of Wales before his death at the hands of the English has been unveiled in Builth Wells.

BBC News
Cycling around a little further…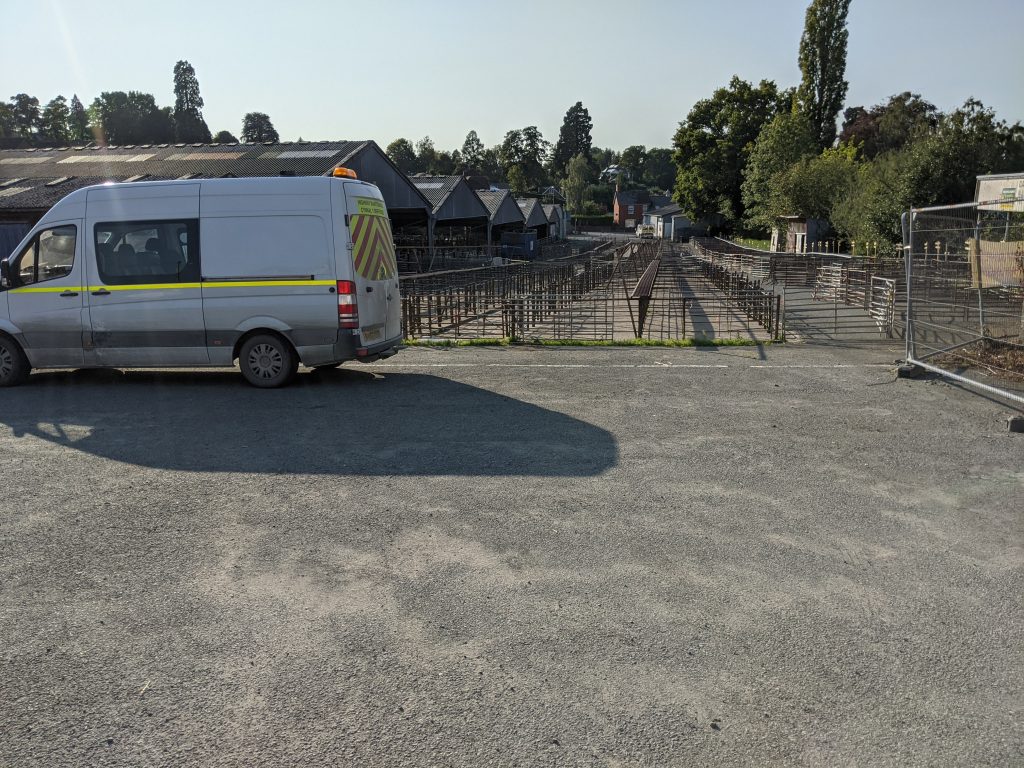 Found this rather large livestock market.
Reading up on the internet, it's been closed since lockdown, and they're now unsure whether it's going to open again….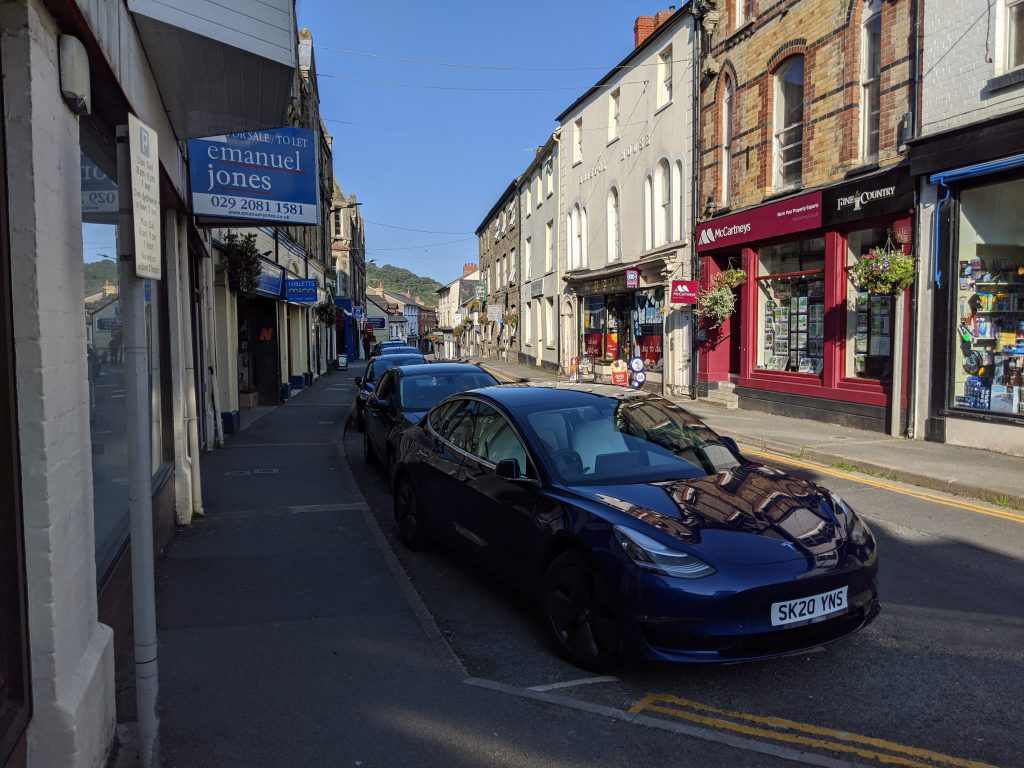 Tomorrow
I move on. Tonight I've had a very nice 3 course meal for £28.
The post Day #8: Camarthen to Builth Wells appeared first on Michael Tyler.
Day #7: Milton Haven to Camerthen
Cycling trip from Milton Haven to Camarthen. The post Day #7: Milton Haven to Camerthen appeared first on Michael Tyler. Related posts: Day #6: Llechryd to Milford Haven YO! Map 30th
Another easy day. Being the weekend, I wanted to have a look around Camarthen rather than just shoot through for a much harder, longer journey.
That's not really a holiday.
So here I am in Camarthen. Only took one picture on the way down.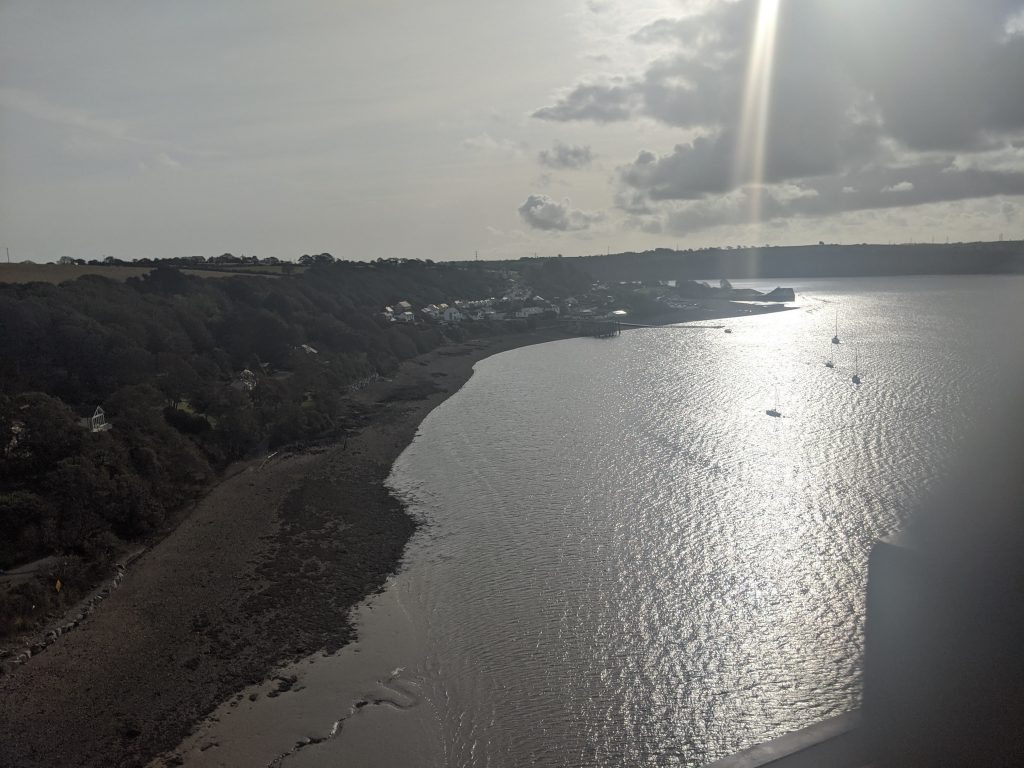 It's this one.
Speed was up. Did more miles today in 1 1/2 hours less, time-wise. Just shows what a waste of time yesterday was.
Excess luggage
Here's a picture of my bike. Maybe you can see what's slowing it down.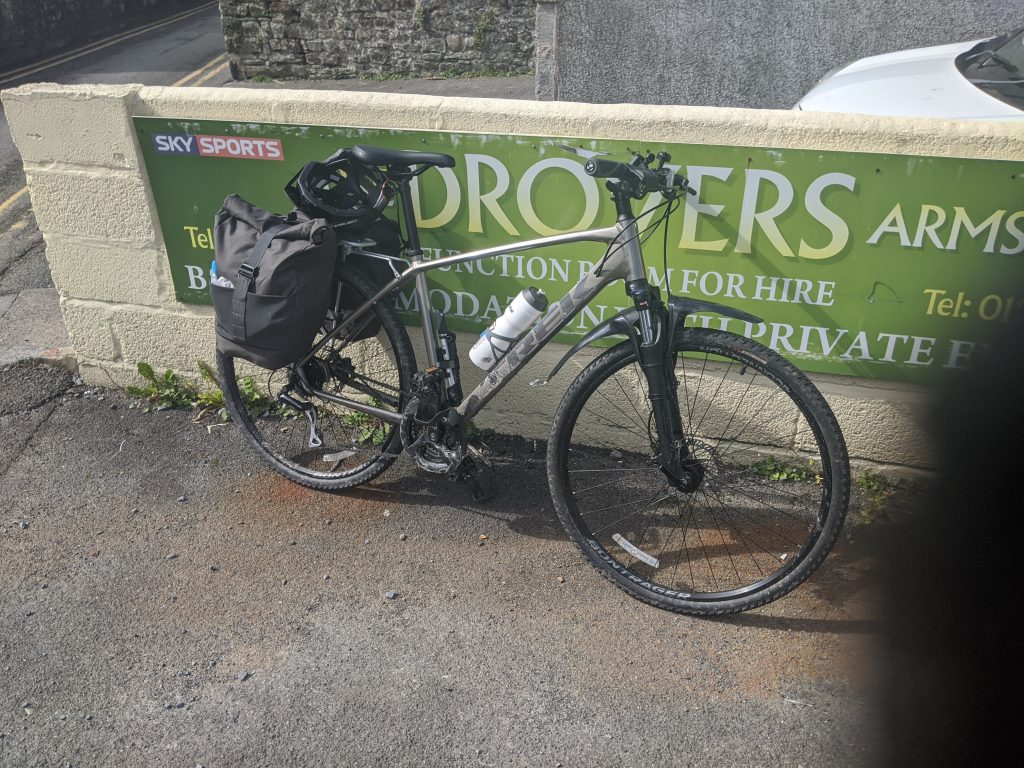 It goes just fine until the wind starts up. Then it really can be quite a twat.
To be fair, I did throw some excess clothes in there, maybe a couple of t-shirts in there that I know are not going to be used.
I've got a spare pair of cycle pants. So far, they've been a waste of time also. Brought my Bluetooth speaker and that's rather nice. Used it 3 or 4 times but it is heavy.
Otherwise, everything in there is required.
I have absolutely no doubt, I could slim the panniers down next time I came out.
Got up to 38mph today and average speed was 13mph, which I think is my fastest on any trip of any eventuality.
The rear/front cassette are not ideal either. One or other should be higher geared.
Camarthen for lunch
Had a splendid spot of lunch in one of the pubs on the square.
I was going to eat in 'The Cake shop'…. Did a full circuit of upper town, and this place, The Vaults definitely seemed the best.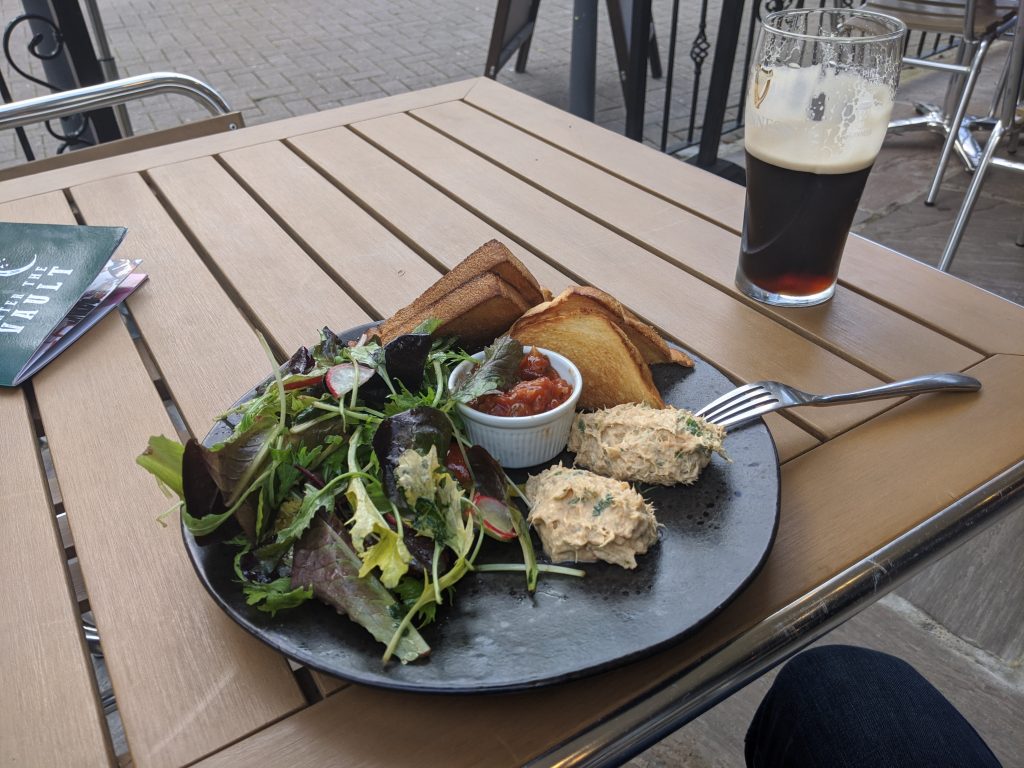 Had a 'Mackarel Paté', and a Guinness. The dip in the middle is a kind of salsa. [Smoked Mackerel Pate: cucumber salad, tomato salsa, toasted brioche].
Healthy option….
I won't say 'outstanding'. It was certainly getting there.
Visited 'The cake shop' after. I'd hate to miss out on a good cake….
Pictures from the day…..
The post Day #7: Milton Haven to Camerthen appeared first on Michael Tyler.
Day #6: Llechryd to Milford Haven
Travelling to Milford Havel by cycle. The post Day #6: Llechryd to Milford Haven appeared first on Michael Tyler. Related posts: The road to Milford Sound Day #5: Machynlleth to Llechryd New day out – Barton Marina to Shobnall Marina
Thought about cycling to St. David's on the Pembrokeshire peninsular.
After reviewing prevailing weather conditions on the METoffice app, and knowing that Google said it added 3 1/2 hours to the 3 to get to Milford Sound. When the time came to set off, I set the destination for Milford.
This was without doubt the best decision of the day and I felt thankful for making it as I climbed and descended hills into 28mph headwinds.
The journey to Milford Sound
It took 4.5 hours. I really can't say I enjoyed any of it. I just wanted to be in Milford, off my bike and out of the wind.
Didn't really have a lunch stop, as I assumed I'd be in Milford for mid-day. Instead, lunch was few handfulls of peanuts and a snickers bar outside a church.
A lot of the day was spent crossing lowland pasture land, moorland and a very small amount on the coast.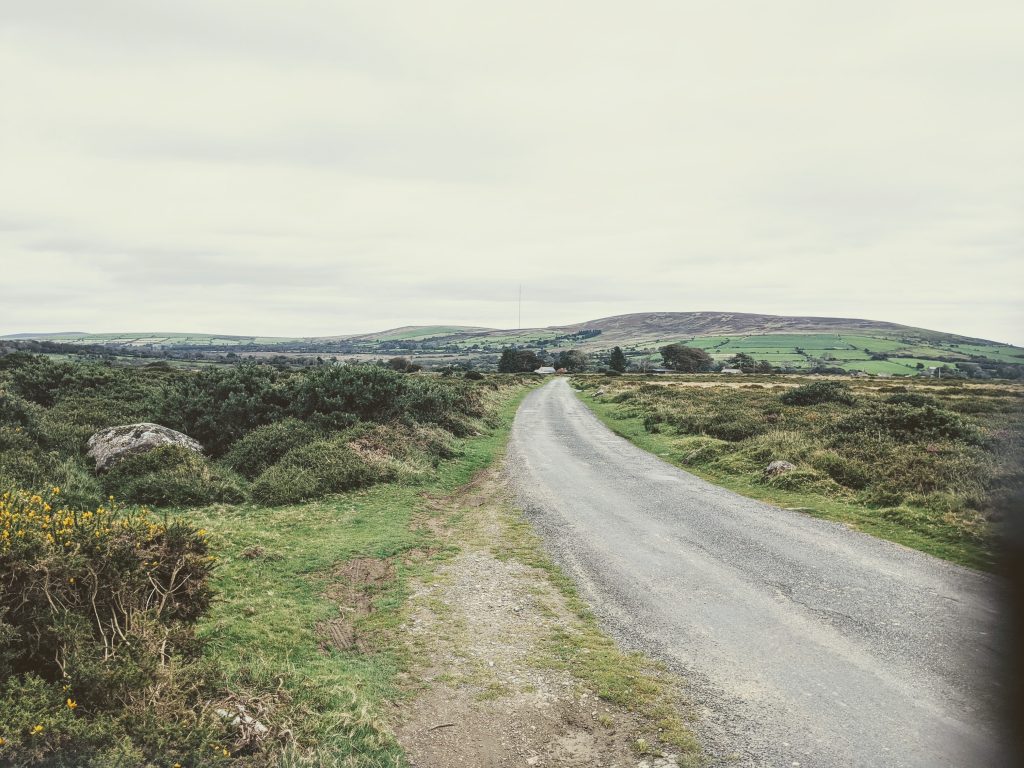 A boring and uninspiring landscape. The only bright spots where to found on reaching the summits, which made it feel a little more worthwhile.
It wasn't until I got to Haverfordwest until things started looking up cyclewise.
Haverfordwest to Milford Haven cyclepath
Was quite pretty and sheltered from the wind and traffic on the main route. It almost felt enjoyable!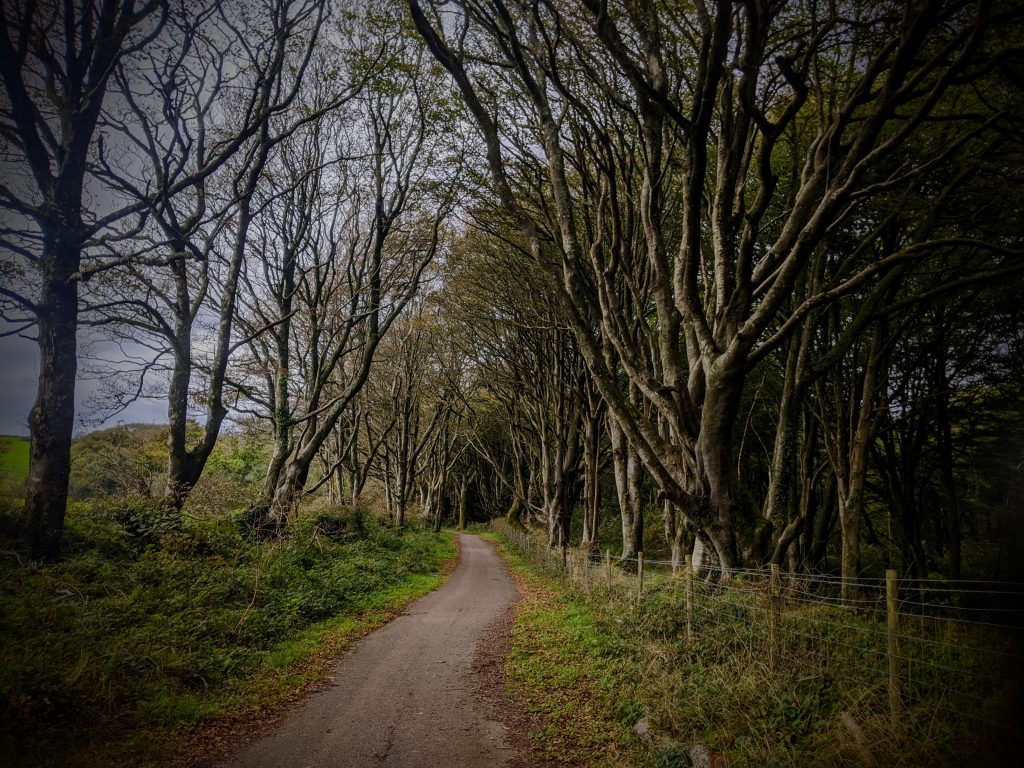 Welcome to Milford Haven!
I've been to Milford Sound. It looks like this.
The first one in Miford Sound in New Zealand named by captain Grono, a Welshman. See the similarities? Not really? Nor me. Even taking away the boats and industrialisation….
But still. I like Milford. First impressions, it has a bit of life and character to it.
I had a walk around the harbor area to look and find places to eat. When I went to the socially distanced chip shop one of the patrons started telling jokes.
He told me one, it went like this "Why did the skeleton not go to the party?" – Nobody to go with.
Boom boom.
I told him he'd been reading too many Christmas crackers.
Lot's of bits and pieces going on down in the harbor. Boats coming in, boats readying to go out. There were even some fishes swimming around in the shallow water; looked like Salmon.
Walking around town and in the hotel, people were friendly. In the hotel, it had a kind of friendly vibe also.
The Nelson Milford Haven
Nelson gave a speech from the hotel where I'm staying when the harbor was first opened in the 19th century.
The Nelson. The room is MASSIVE. £89.33.
I must say, I'm really enjoying all the space. I had a TV dinner of fish and chips on my table and sofa chairs, sat back and watched the Simpsons.
Here's some pictures from the day.

The post Day #6: Llechryd to Milford Haven appeared first on Michael Tyler.
Day #5: Machynlleth to Llechryd
Cycling from Machynlleth to Llechryd through Aberaeron. The post Day #5: Machynlleth to Llechryd appeared first on Michael Tyler. Related posts: Day #4: Caernafon to Machynlleth Places to eat and drink in Queenstown Basic Knowledge Test – china foreign language experts...
Sort of close to Cardigan.
Day of hills
According to Strava, I've ascended the equivalent of Ben Nevis today, around 4,500ft.
It certainly felt like that. Heavy trunk routes, endless traffic, hills and noise were all too apparent in their absence, and that was only in the last 5 miles.
Angry brummie
After that day of tireless effort, what could be better than being greeted by an angry Brummie proprietor, initially a little annoyed because you'd arrived 10 mins before check-in.
Then even more annoyed when questioned about serving times in the restaurant: Not difficult questions, very simple questions.
I wanted to find out the latest time I could come down and order. After a few simple lines of inquiry, he said and I quote, 'Why are you asking me all these questions. I've had enough of this, you're giving me attitude. if you've got a problem, you can look for somewhere else to stay'.
I reminded him that it'd been a confirmed booking on booking.com. I'd get straight on the phone to them and let them know what had happened.
At this point, his attitude changed and things went back to business as usual.
'I've been working all day, and you come in here giving me attitude'. I said 'I've been cycling all day, and I really don't have time for this. I won't be eating in your restaurant. Please give me my keys. I'd like to go to my room and relax'.
I paid the guy, then he went waffling on about how many people had never questioned his restaurant serving times before…
…Simply not worth the energy. Took my keys and panniers and went to my room.
There's always one….
Aberaeron
Stopped for lunch in Aberaeron. A pretty little town, with a small harbor.
The place was packed out with eateries, knick-knack shops, arts and crafts galleries. The eateries seemed good. I didn't check any menu's, but I would have had no problems finding something according to whatever I fancied.
There was fresh local seafood vendor at the end of the pier. Unfortunately, I only saw this after visiting supermarket and getting myself some scotch eggs.
I sat and ate said scotch eggs, drank some lucosade and a had a snickers and another chocolate bar, then took a little nap and a rest for about an hour on the harbor-front.
From then, it was hills all the way until I reached my destination.
Quiz time
Seeing as I have a time to spare, its time for a little quiz….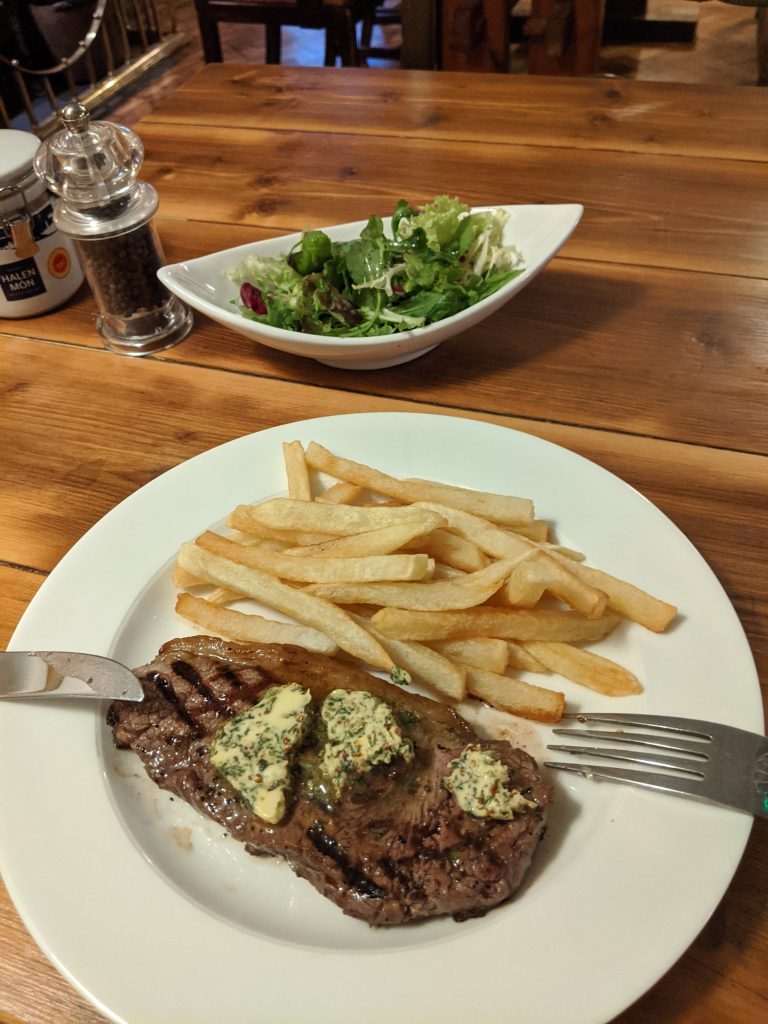 Quiz question 1:
How much did my main course cost, was it….
£8.95
£12.95
£17.95
£23.95
Quiz question 2:
How much was my whole meal [2 pints ale (draft), 1 pint lager (draft), Sirloin steak of Welsh beef, herb butter, chips and salad, Salted chocolate tart, salted caramel ice cream] for 1 person cost?
Was it?
More than £50
Less than £50
Closest answer to the exact price gets a free pint (Wynnstay prices) of lager.
Answers on a self addressed envelope pls. No doubt it will go missing the state of Royal Mail deliveries nowadays.
Alternatively, you can leave a comment in the box below and I will paypal you the price of a pint if you are the first to get both questions correct.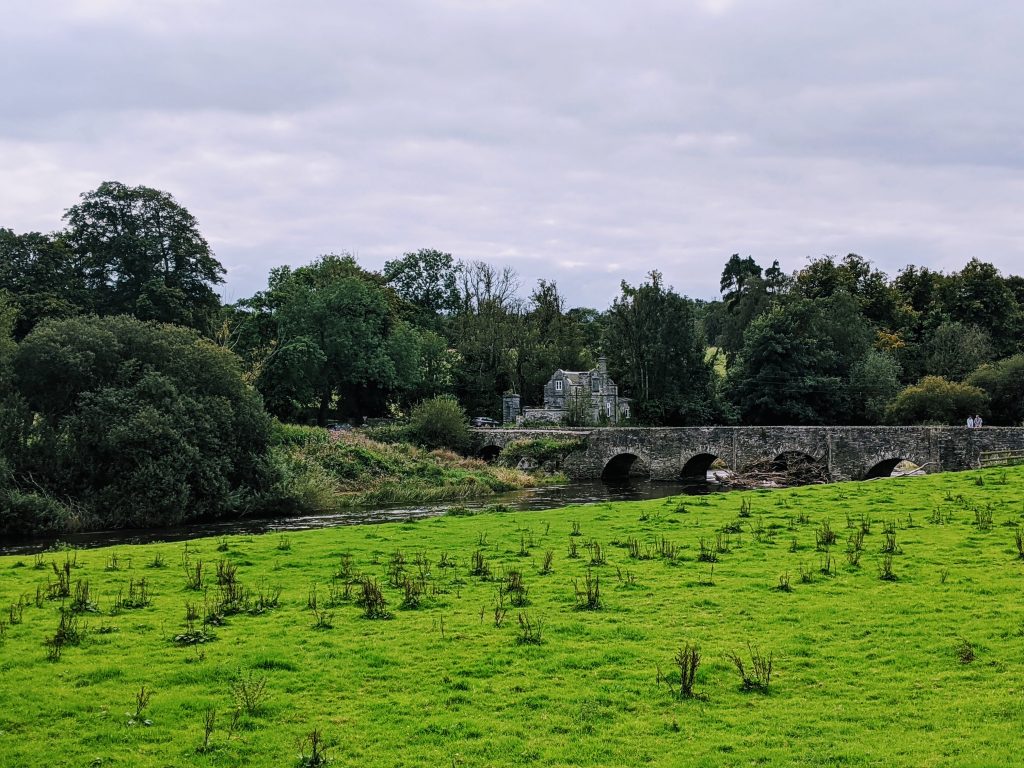 This is a picture of the River Teifi from the village.
Today I'm moving on to the Pembrokeshire coast which is a designated Area of Outstanding Natural Beauty. Let's hope the weather follows suit….
The post Day #5: Machynlleth to Llechryd appeared first on Michael Tyler.